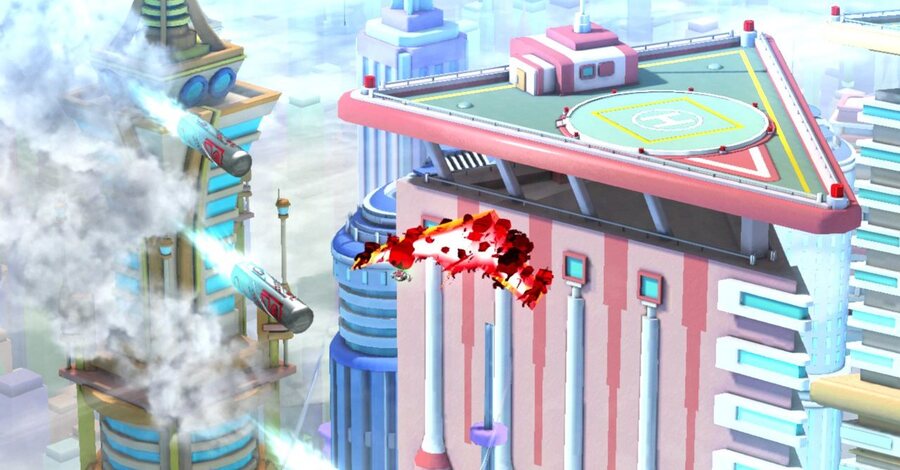 Last week brought the arrival of The Wonderful 101 to the Wii U, which in our view is a terrific and unique exclusive for the system. Unfortunately for PlatinumGames' bombastic action title it's had a major struggle to earn early sales in the UK, with this week's UKIE all-format chart showing the new title making its entry in 22nd place.
It was a week with three new multi-platform releases — Saints Row IV, Splinter Cell Blacklist and Disney Infinity dominated the top three positions. In the case of Disney Infinity, the breakdown by platform places the Wii at 21% of sales, Wii U at 10% and 3DS at 4%. What should be noted of The Wonderful 101's 22nd place is that it won't include sales directly on the Wii U eShop, which did include a 30% off promotion for those that also purchased Pikmin 3 on the platform.
While being outgunned by multi-platform games is inevitable, the position of the Wii U exclusive is put in some level of context by the continuing top-10 presence of Animal Crossing: New Leaf, which is in 7th position. A number of other 3DS releases are hanging on further down the charts — Luigi's Mansion 2 and Mario Kart 7 are in 29th and 30th positions, respectively, while Mario & Luigi: Dream Team Bros. is in 34th position. Disney Planes, which is available only on Nintendo systems, squeezes into 37th place.
Not a headline grabbing week for The Wonderful 101 in the face of major third-party titles new to the market. We can only hope for reasonable momentum into next week, and wonder just how long Animal Crossing: New Leaf will stay in the top 10.
[source ukie.info]