Last week brought the release of Art Academy: SketchPad, a Wii U eShop tool-set that's a budget-priced warm-up for a full app to come at a later date; it gives artists a chance to show what they can do on Miiverse. It means that Wii U owners are no longer restricted to sharing monochromatic drawings, and though the app is lacking lessons it's still well worth consideration, as we suggested in our Art Academy SketchPad review.
Plenty of Wii U owners have clearly taken the plunge, with the app's Miiverse community already swelling to well over 30,000 participants. Despite it being available for less than a week we've already seen some outstanding efforts, so thought we'd highlight some that have caught our eye so far.
Below — in no particular order — are ten drawings that we've enjoyed, and we're sure that many, many more will come in the future. Some of these are from our own Activity Feeds, others from the Nintendo Life forums and others from throughout the app's community. Not all are game related, but we think all are pleasing on the eye.
---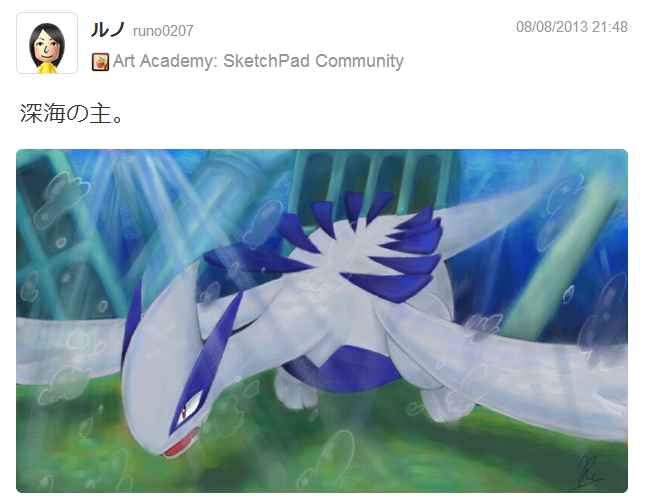 ---
So those are some that we've appreciated so far — let us know what you think and post your own masterpieces or discoveries in the comments below.