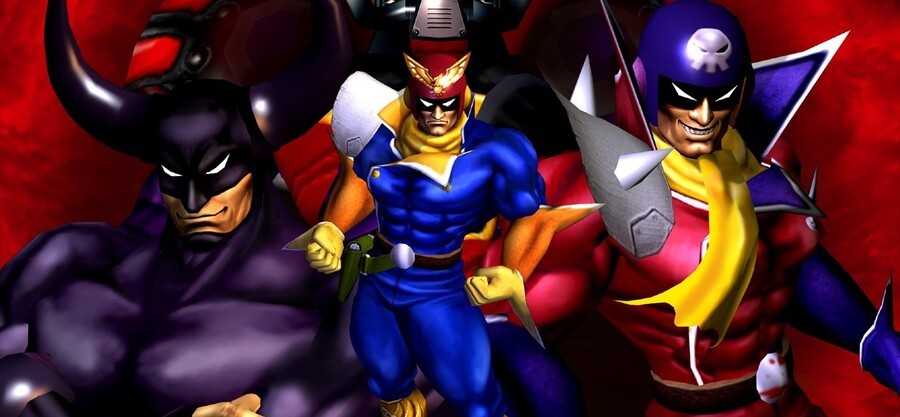 Shigeru Miyamoto has acknowledged the fan demand for a new F-Zero entry, but has revealed to IGN that he doesn't feel Nintendo could do the concept justice at this moment in time.
When quizzed about the future of the racing series, Miyamoto replied:
I certainly understand that people want a new F-Zero game. I think where I struggle is that I don't really have a good idea for what's new that we could bring to F-Zero that would really turn it into a great game again. Certainly I can see how people looking at Mario Kart 8 could see, through the anti-gravity, a connection to F-Zero. But I don't know, at this point, what direction we could go in with a new F-Zero.
The last home console F-Zero game — F-Zero GX — was developed in conjunction with Sega, and Nintendo hasn't touched the franchise since — although it did include a Captain Falcon-themed minigame in the recent Wii U title Nintendo Land, which had many fans hoping for a new entry.
When questioned about whether he considered F-Zero to be part of Nintendo's past rather than its future, Miyamoto replied:
It's tough. We come to the show and we bring a lot of great franchises and everyone says, 'Oh, well, where's this game that I want to play? Where's something new?' I only have so much capacity. [laughs] Obviously in the past we've tried to work with other companies, where we've let them develop games for us in franchises like Star Fox and F-Zero, but the more we think about it, the more we prefer to be able to create those games internally, on our own. We've obviously, as I mentioned, been working on what we can do to increase our internal staff in a way that will allow us to have more projects going at the same time, so we can create new games and work on additional old IP and still maintain the other primary franchises that people want to see.
Don't get your hopes up for a new F-Zero just yet, then — but hopefully the series will see a new lease of life in the not-too-distant future.
[source uk.ign.com]