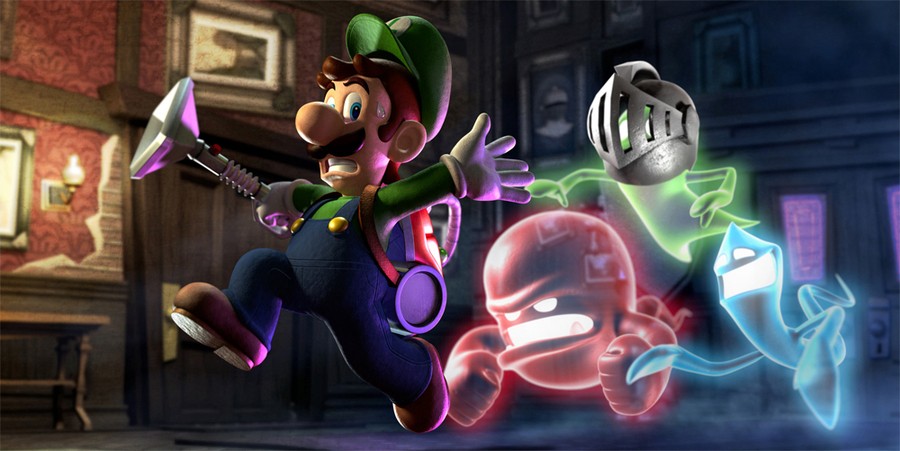 Luigi's Mansion: Dark Moon has successfully spooked its way to the top of the Japanese sales charts.
The 3DS adventure sold 280,151 copies in its first week on sale. The arrival of Luigi's latest outing helped the 3DS shift 76,553 units, putting it ahead of the PS Vita, which sold 41,073 consoles in the same period. "Everything about it from its glorious visuals right through to its in-depth, incredibly fun gameplay just oozes high quality," is what we said in our Luigi's Mansion: Dark Moon review.
It wasn't all good news for the 3DS, though; Castlevania: Lords of Shadow - Mirror of Fate continued the franchise's dismal recent performance in Japan, only managing to shift 14,000 units.
1. Luigi's Mansion: Dark Moon (3DS, Nintendo) - 280,151 / New
2. One Piece: Pirate Warriors 2 (PS3, Bandai Namco) - 274,625 / New
3. Pro Baseball Spirits 2013 (PS3, Konami) - 101,389 / New
4. Pro Baseball Spirits 2013 (PSP, Konami) - 80,618 / New
5. One Piece: Pirate Warriors 2 (Vita, Bandai Namco) - 60,315 / New
6. Animal Crossing: New Leaf (3DS, Nintendo) - 56,876 / 2,918,394
7. Disgaea D2 (PS3, Nippon Ichi) - 55,443 / New
8. Pretty Rhythm: My Deco Rainbow Wedding (3DS, Takara Tomy) - 33,466 / New
9. Kingdom Hearts HD 1.5 Remix (PS3, Square Enix) - 29,401 / 157,815
10. Atelier Meruru Plus: The Alchemist of Arland 3 (Vita, Gust) - 25,095 / New
[source computerandvideogames.com, via neogaf.com]