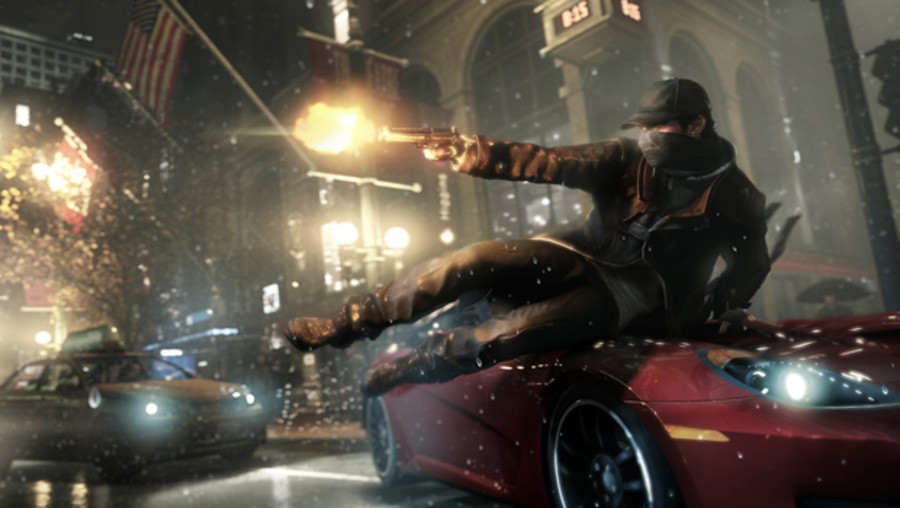 While plenty of Sony gamers are drooling over the announcement of the Playstation 4, some good news has come to light for Nintendo fans - in particular, Wii U owners. You read the headline right, Watch_Dogs is coming to the Wii U.
We reported last week that the title was rumoured for release on the console, according to leaked promotional material. Following the Sony presentation tonight, Ubisoft provided a press release confirming that Watch_Dogs will indeed be making its way to the Wii U; there's no confirmation of a release date yet, however.
You can see an excerpt of the official press release below.
As demonstrated onstage today at PlayStation Meeting 2013, Watch_Dogs' ambitious scope illustrates that Ubisoft is once again at the forefront of new technologies, giving freedom to development teams to create unprecedented entertainment experiences. Development of Watch_Dogs is being led by Ubisoft Montreal, with support from Ubisoft's Bucharest, Paris, Quebec and Reflections studios. Receiving more than 83 awards and nominations at E3 2012 where it was first announced, Watch_Dogs blends cutting-edge technologies and sophisticated game design into a realistic, living open world.
In Watch_Dogs, players will experience the realities of living in our fully connected society, where individuals and corporations are at risk of exposure by our ever-increasing reliance on networks and technology.

Players will assume the role of Aiden Pearce, a new type of vigilante who, with the help of his smartphone, will use his ability to hack into Chicago's central operating system (ctOS) and control almost every element of the city. Aiden will be able to tap into the city's omnipresent security cameras, download personal information to locate a target, control systems such as traffic lights or public transportation to stop a chase, and more. The city of Chicago is now the ultimate weapon.

...Watch_Dogs will be available on PS4 at launch, along with its release on the PlayStation®3 computer entertainment system, Xbox 360® video game and entertainment system from Microsoft, the Wii U™ system from Nintendo and Windows PC.
So, what do you think of this news, Wii U owners?