This week, Capcom revealed that it is set to release a revamped version of the previously "3DS exclusive" Resident Evil Revelations - Biohazard Revelations in Japan - this year for the Wii U. The company is currently putting together a flashy bundle for gamers in Japan - with a flashy price tag to match.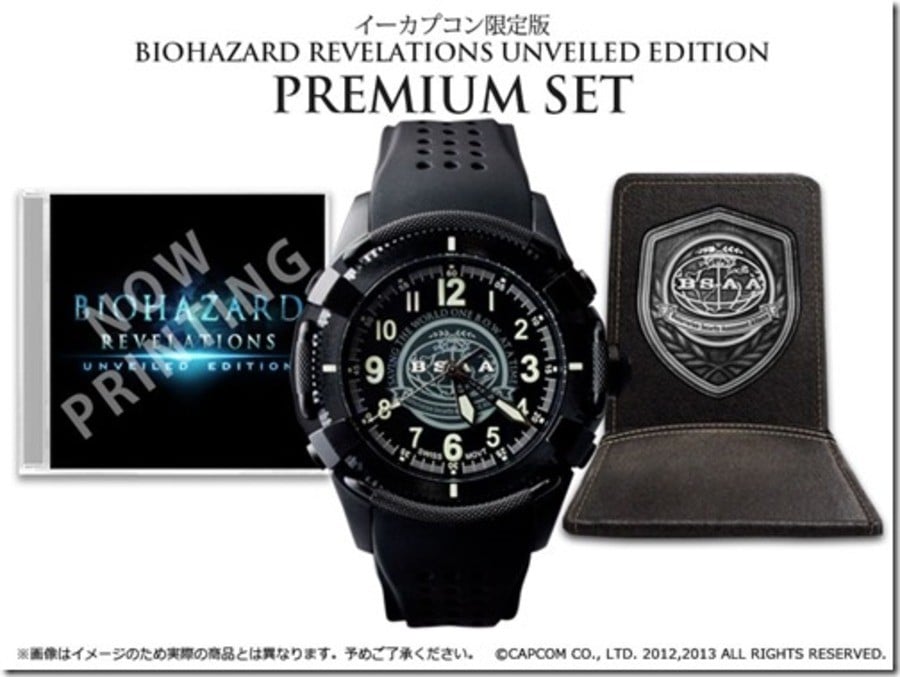 Feast your eyes on the Unveiled Edition premium set: it comes included with a copy of the game, a soundtrack CD, a BSAA card case and a BSAA wristwatch. This isn't just any old watch; this is a watch made by US Agency - we're talking FBI type stuff right here. Better dust off that credit card though, as this bundle will set you back a cool 42,000 yen (approx. £293 / €346 / $467).
A slightly cheaper BSAA watch set will set you back 39,900 yen (approx. £279 / €329 / $440) which just includes a copy of the title and the watch. Funnily enough, if you opt for the limited set which includes all items in the premium set except for the watch, you'll just have to fork out 7,490 yen (approx. £50 / €60 / $80) - obviously meaning that the watch the most expensive item.
We have to admit that this timepiece is pretty neat, but is it worth the extra couple of night shifts at work to purchase it? Let us know your thoughts in the comment section below.
[source siliconera.com]