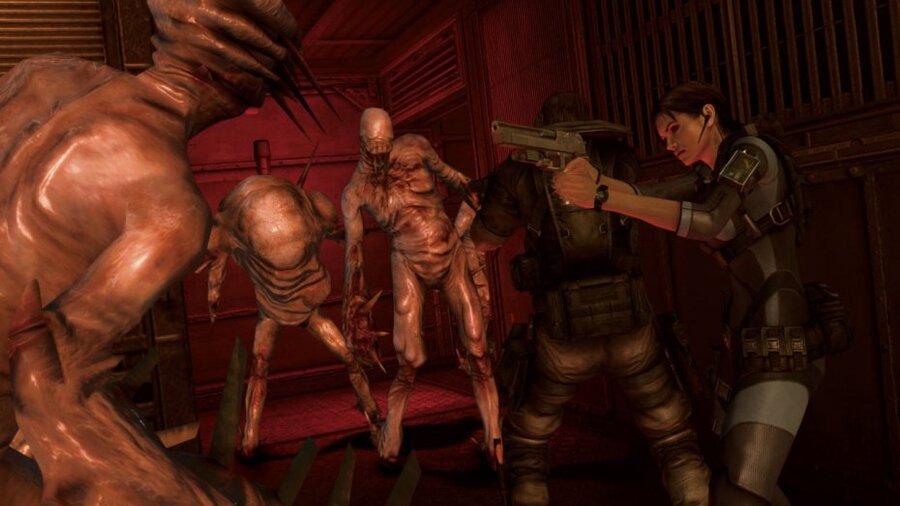 Not long ago rumours spread around the web, like a virus we guess, that 3DS title Resident Evil Revelations was getting revamped for home consoles. Capcom has now issued a press release to confirm that the rumours were true, and thankfully Wii U is one of the platforms getting the re-boot.
Set to hit stores on 21st May in North America and 24th May in Europe — it'll also be available on the eShop at a later date — the title arrives on Xbox 360, PS3 and PC as well as Wii U; if it's going to get rid of the "3DS exclusive" tag, it's sure doing it properly. As well as revamped visuals, the title will also include extra content to tempt those that have already enjoyed the handheld version — there'll be a "terrifying new enemy", an additional difficulty mode, new items as well as the chance to play as favourite characters such as Hunk in the Raid mode. In addition, there'll apparently be significant interaction with Residentevil.net, with themed content and online events.
We rather liked the original, as you can see in our Resident Evil Revelations review, as it combines action sequences common in recent series entries with more genuine survival horror moments. In terms of the Wii U version, the GamePad screen will provide plenty of opportunity to re-create and improve the excellent interface of the original — scanning similar to that in ZombiU seems like an obvious possibility.
Are you excited about this news, or would you prefer that it had remained as a 3DS exclusive? Let us know in the comments below.