The most exciting day of the gaming year is nearly upon us.
Nintendo's E3 2012 press conference kicks off on Tuesday 5th June. Thanks to the magic of the internet, you'll be able to watch the whole show right here, so bookmark this page and come back on Tuesday. Can't say fairer than that, can you?
If you can't watch ustream for whatever reason — at work, at school, slow connection, in prison — we'll also have a live text to keep you informed with every new announcement for Wii U, 3DS, DS and Wii.
Don't forget to check out the rest of the full E3 schedule and remember: we'll have all the news and updates right here at Nintendo Life.
Live Text - Updates will load here automatically, no need to refresh the page.
18:40
That's it, goodnight everyone. Hope you enjoyed the feed!
18:39
He's still not explained that leather jacket.
18:38
Same Batman Arkham City video that was shown during the conference.
18:35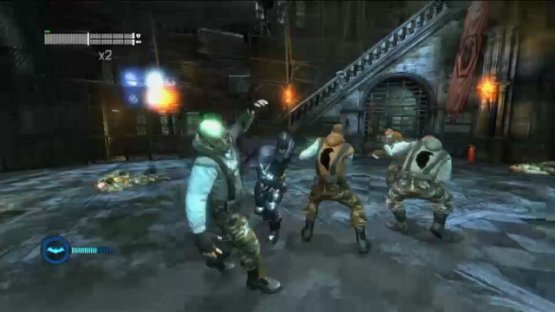 18:34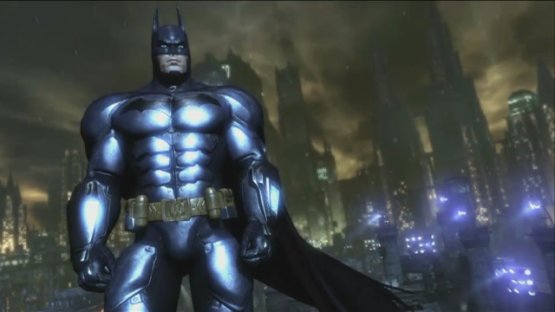 18:34
Nahnahnahnahnahnahnahnahnah BATMAN!
18:34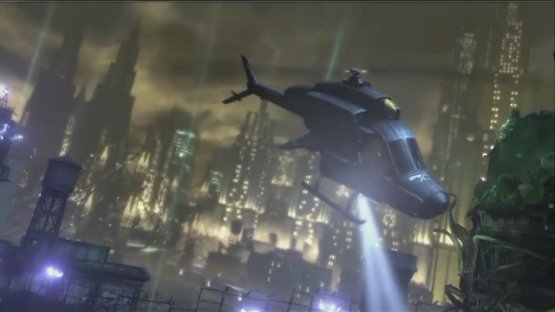 18:33
Even Iwata admits he's already got 100% gamerscore on Batman Arkham City.
18:33
Leather jacket. Nice wardrobe change, Iwata.
18:33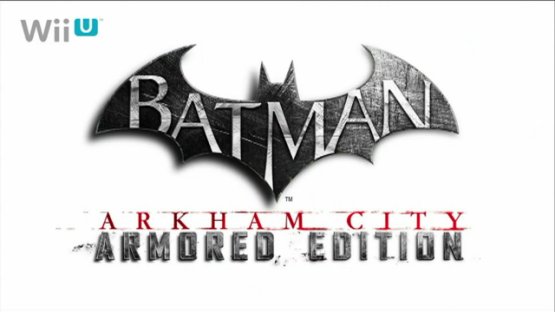 18:33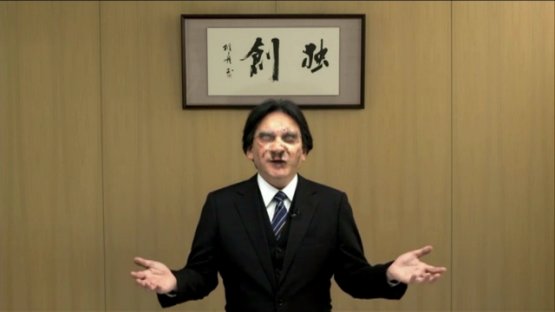 18:32
This has the look of Red Steel about it. How much is going to make it into the game?
18:31
"Some of the images following are not suitable for young children". Then shows Reggie's holiday snaps
18:31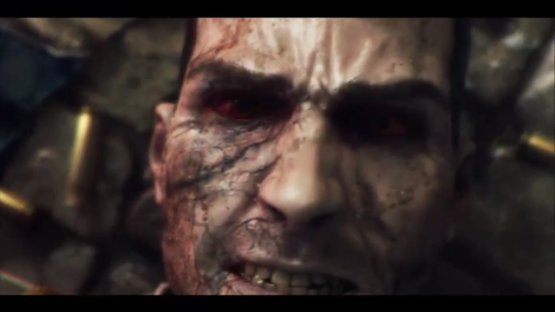 18:30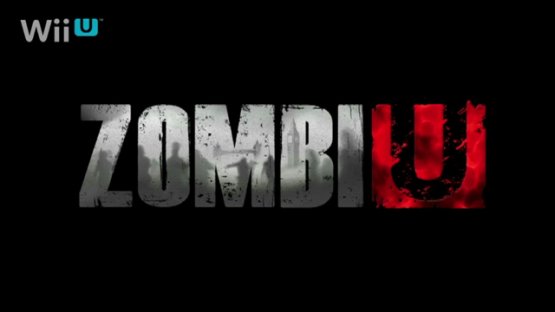 18:30
If you like graphs, Wii Fit U has you covered.
18:30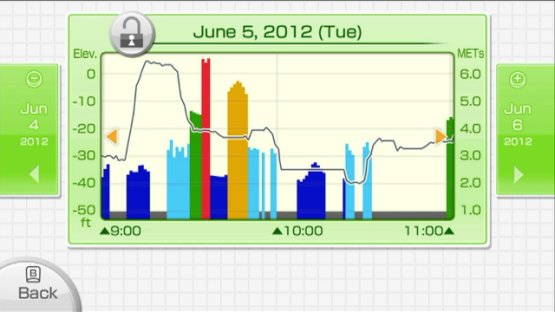 18:29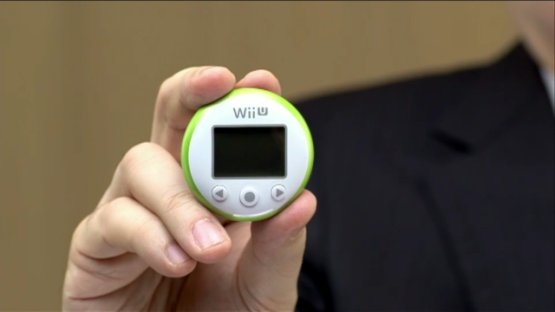 18:28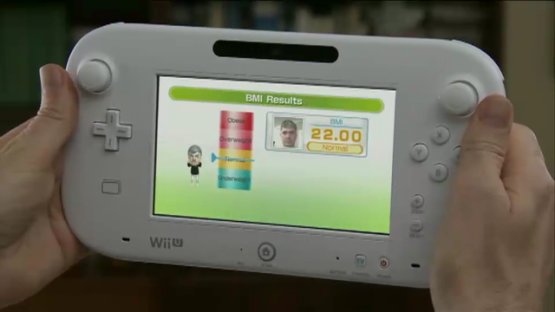 18:28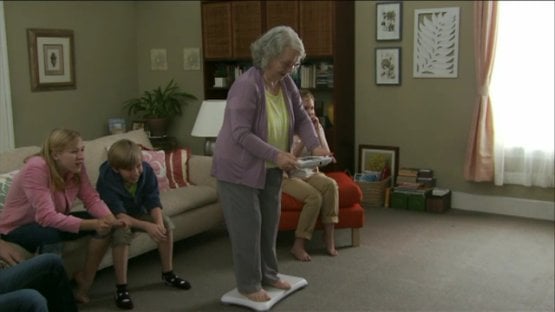 18:27
Granny is now shakin' her thang on Wii Fit U.
18:27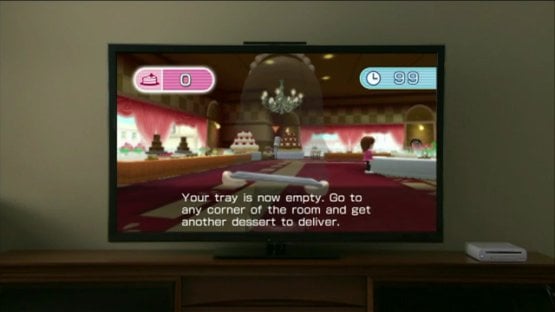 18:27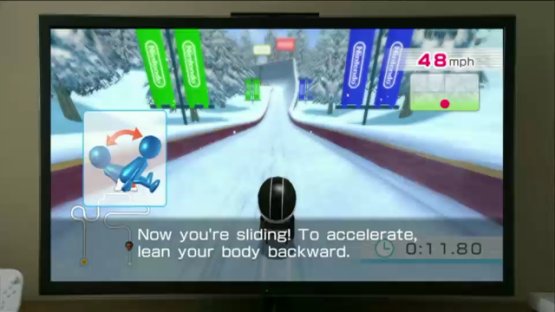 18:24
I hope his bottom is clean.
18:23
Wii Fit U is up next. Fat people can leave the room.
18:22
Donkey Kong Crash Course game in Nintendo Land is single-player only. Expect other mini-games to follow suit.
18:21
Ten more attractions in Nintendo Land. Sounds promising. Pack-in title, perhaps?
18:21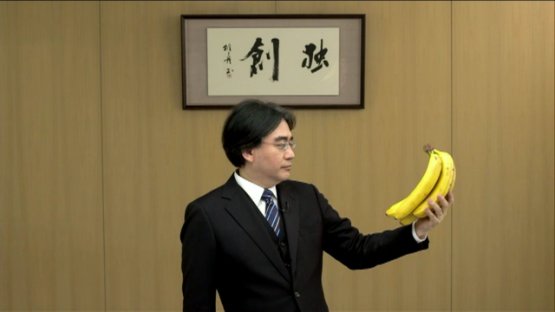 18:21
We're currently recording a reaction video in the office... if your interest.
18:19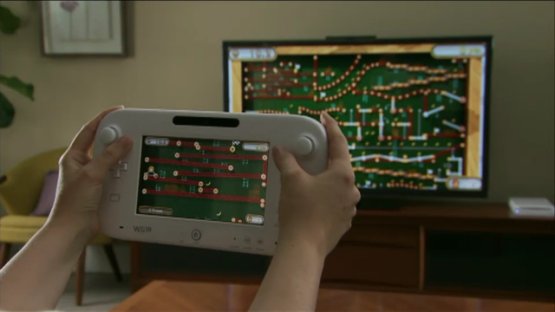 18:19
Now showing off the motion controls of the Wii U Game Pad - looks pretty interesting, actually.
18:18
That Gran is loving Nintendo Land.
18:18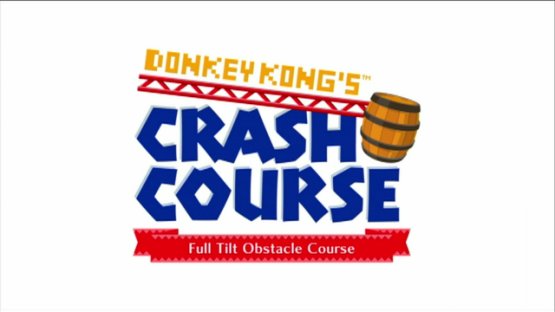 18:17
This over-excited family of actors is really beginning to get on my nerves now.
18:17
18:16
More footage of Nintendo Land now - this looks pretty sweet. Animal Crossing is always good.
18:16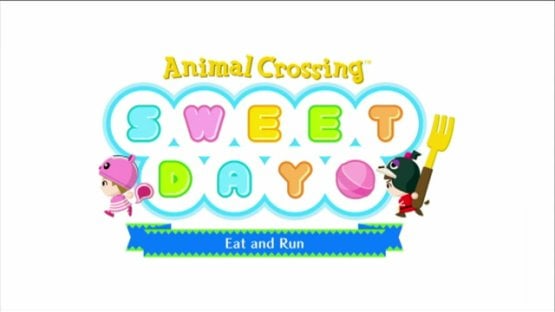 18:16
Wii U Panorama uses pre-recorded video.
18:15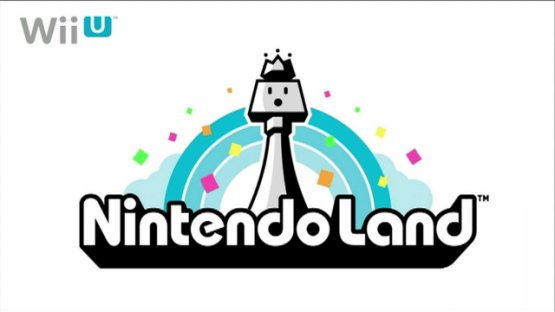 18:15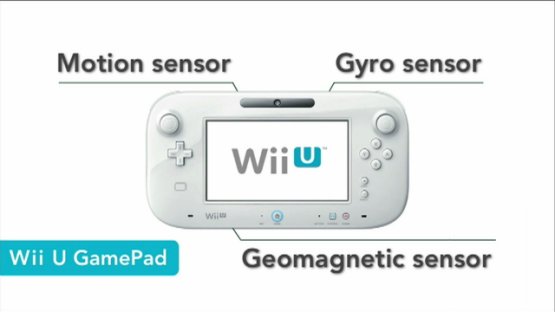 18:15
Showing off Wii Panorama View now. Lots of excited actors whooping and generally loving it.
18:14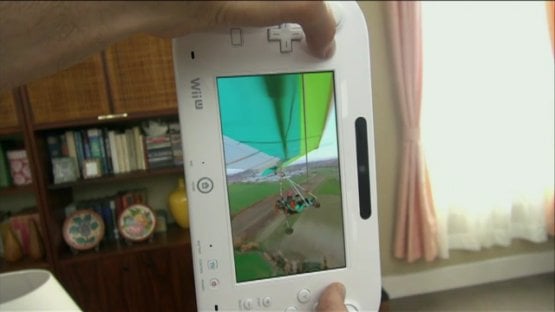 18:14
18:12
And that's the end of the show. We saw some good games from Nintendo and other publishers - what's your take?
18:11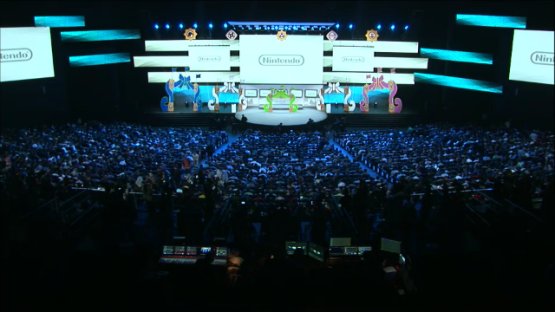 18:11
It looks cute and colourful and it'll probably sell well, but is it what you want from Wii U?
18:11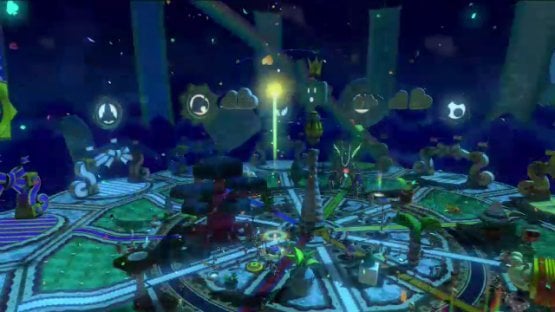 18:11
The conference is closing with a NintendoLand video
18:10
Reggie: "Friends interacting online" will feel more social than ever
18:09
NintendoLand, Batman, ZombiU and Wii Fit U videos coming up after this presentation
18:08
NintendoLand is a Wii U launch game for this holiday.
18:07
Birdo/Octorok? Mario hat too
18:07
Logos spotted: Zelda, Pikmin, Yoshi Egg, Ridley, shuriken, Boo, Animal Crossing leaf
18:07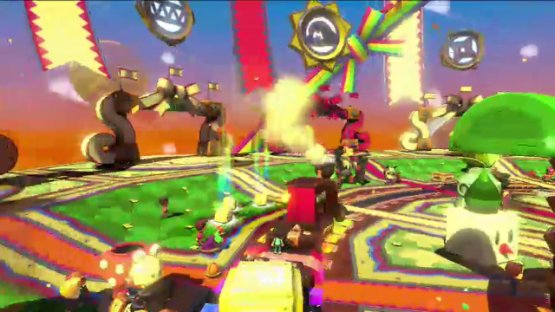 18:07
In summary: NintendoLand is a minigame collection with Nintendo characters.
18:06
Yep. Still hide and seek.
18:05
It's hide and seek, then.
18:05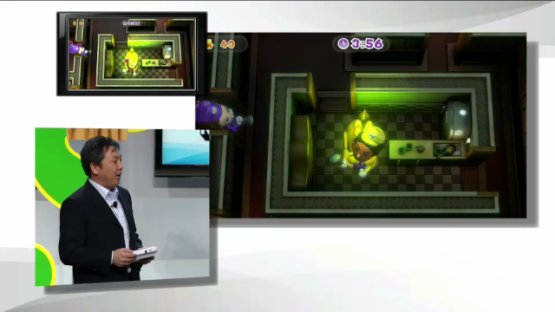 18:04
A bit like Chase Mii, but with ghosts. And top-down. In a mansion.
18:04
The ghost player with the GamePad has to avoid four players with Wii Remotes - their controllers rumble when they close in
18:03
So it's like Pac-Man Vs but with Luigi Mansion. Winner.
18:02
Eguchi is showing off Luigi's Ghost Mansion: Haunting Hijinks for NintendoLand
18:01
Looks like Mii characters can walk around and interact in a 3D world
18:01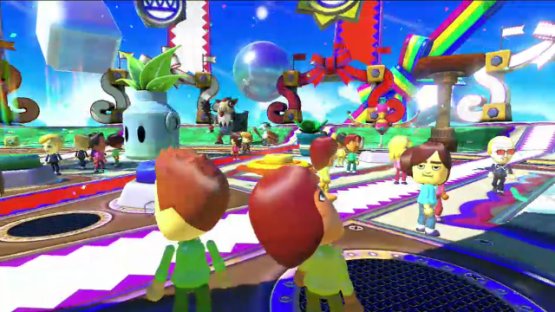 18:01
NintendoLand sounds like it'll have online play via Miiverse
18:00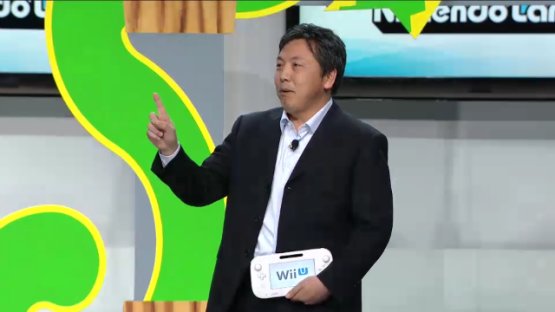 18:00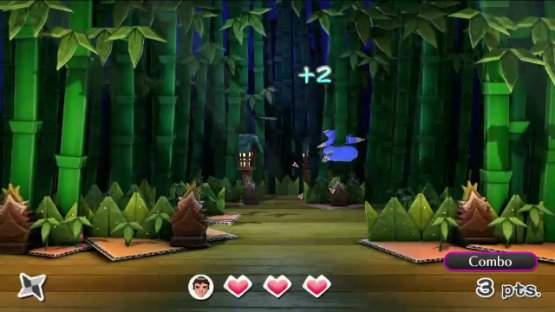 18:00
Multiplayer games based on Zelda, Animal Crossing, Luigi Mansion
18:00
It'll have 12 attractions - five at E3
17:59
So it's a Mii-based theme park based on favourite Nintendo franchises
17:58
Katsuya Eguchi is working on NintendoLand, he's coming on stage now.
17:58
It's an introduction to the GamePad
Imagine Wii U Play.
17:58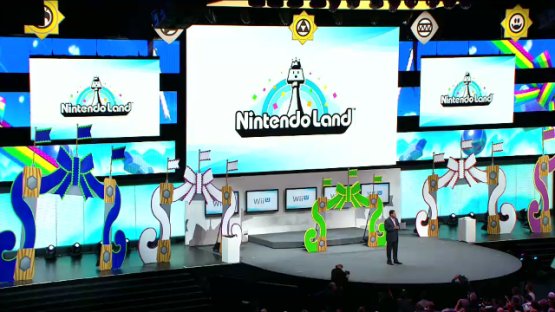 17:58
Nintendo Land is a brand new compilation for Wii U by the looks of things
17:58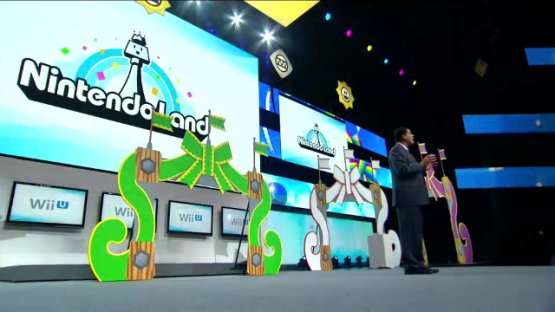 17:56
OK that didn't really work. Nice idea, though.
17:56
Looks like Reggie's had considerable practice being a zombie.
17:55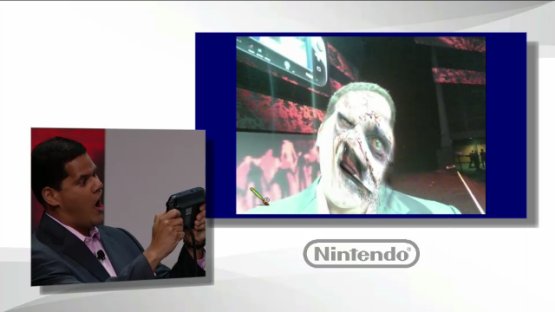 17:55
Reggie is a zombie! That's amazing.
17:55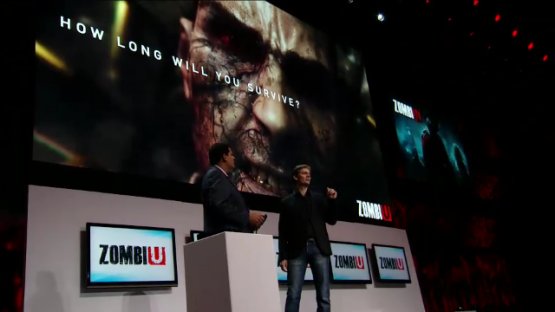 17:55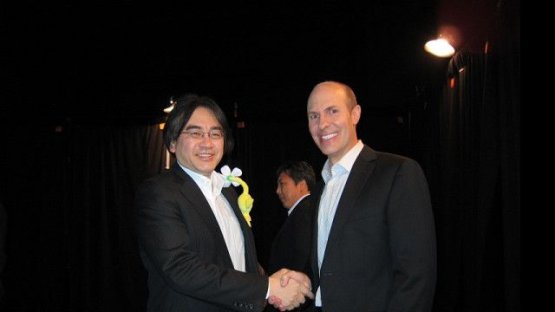 17:54
This isn't gameplay footage - it's a CGI trailer. Sorry, guys. [James]
17:54
ZombiU is on now - the GamePad is your survival kit.
17:53
"Being the puppet master is like running Nintendo America"
Yeah, I bet. [James]
17:53
Yeah, so, er, Just Dance 4 on Wii U.
17:53
OK, Just Dance 4 is going to be on for a while. So, what's everyone up to tonight? [James]
17:52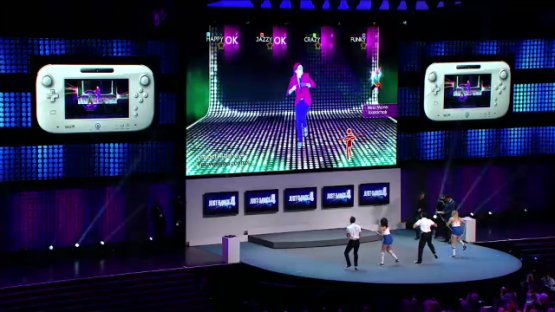 17:52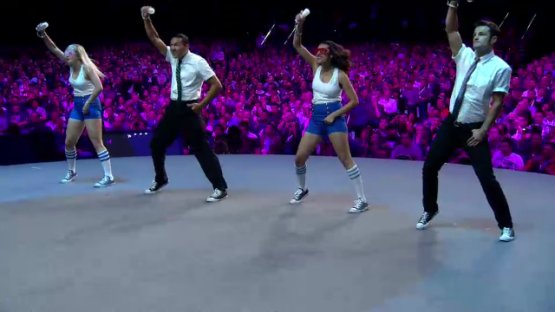 17:52
Oh no, dancers are coming on with Wii Remotes. Reggie is being the puppet master. We always suspected.
17:52
Just Dance 4 for Wii U. Reggie might be about to dance. PREPARE YOURSELF!
17:51
Yves Guillemot just called Wii U "a revolution" - he said thanks from Ubisoft.
17:50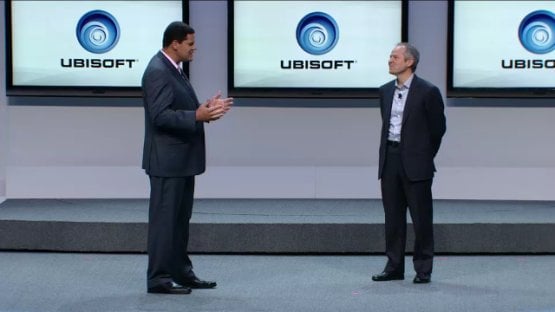 17:49
Yves Guillemot from Ubisoft coming on stage now.
17:48
A different version of LEGO City Undercover is also coming to 3DS
17:48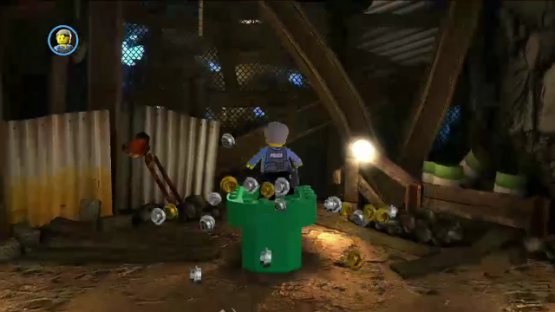 17:48
That looks really fun. I'm actually quite excited about this! [James]
17:48
LEGO City Undercover just parodied The Matrix. Gaming in 2012, guys.
17:47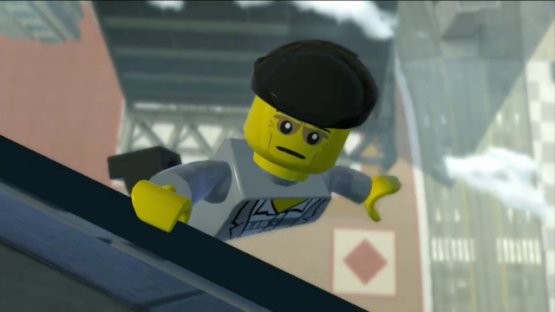 17:47
"Scan for hidden criminals" - eat your heart out, Watch Dogs! [James]
17:47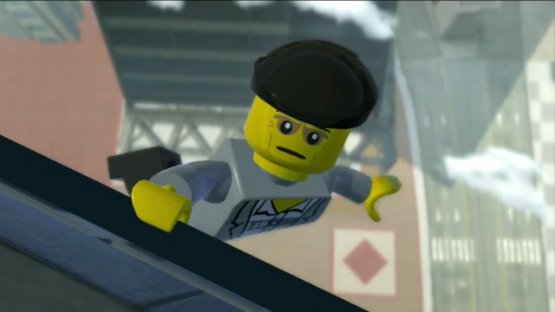 17:46
Except LEGO City Undercover is about solving crimes, not committing them.
17:46
So it's still GTA but with LEGO.
One of our most wanted Wii U games now. [James]
17:46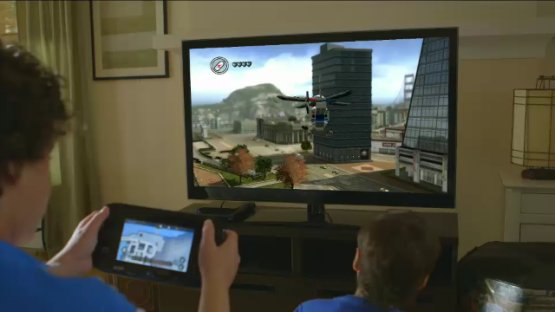 17:46
Reggie's back and talking about LEGO City for Wii U. Now called LEGO City: Undercover
17:46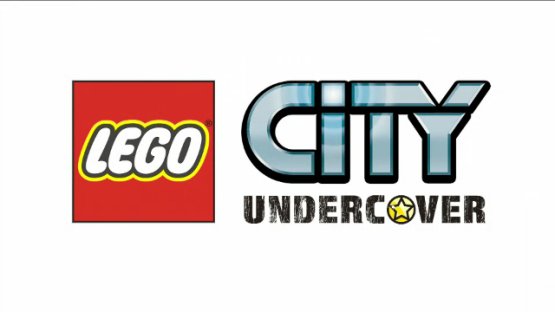 17:46
That concludes the 3DS section. See much more tomorrow.
17:45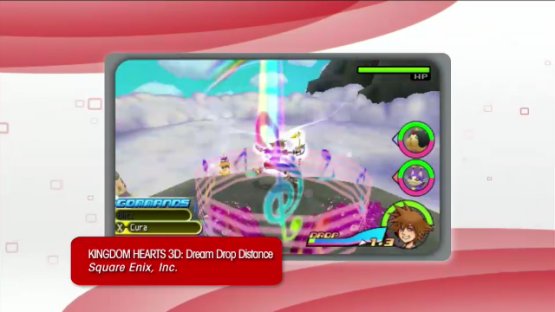 17:45
Kingdom Hearts 3D: Dream Drop Distance
17:45
17:45
Scribblenauts Unlimited which we saw earlier on Wii U
17:45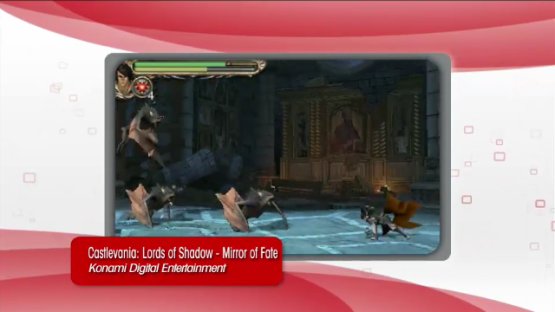 17:45
Disney Epic Mickey: Power of Illusion
17:45
Upcoming 3DS third-party games: Castlevania: Lords of Shadow - Mirror of Fate
17:44
Luigi's Mansion 2: Dark Moon also due this holiday season
17:44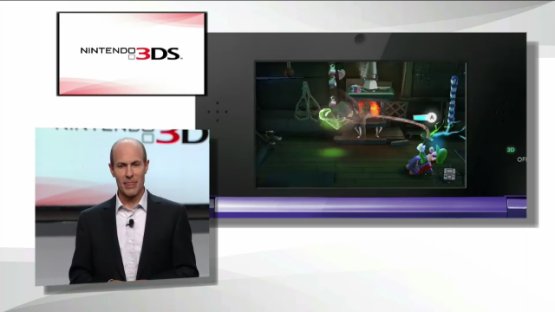 17:43
Multiple mansions on offer this time
17:43
So that's all three Nintendo first-party titles - no sign of Zelda then. Sad. [James]
17:43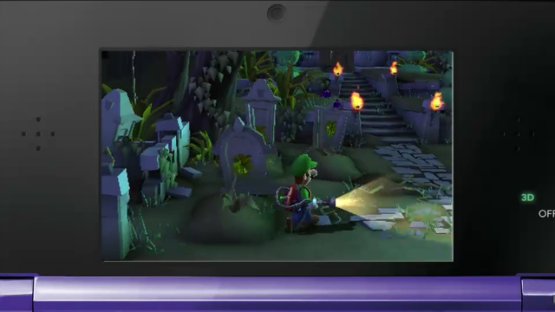 17:43
Luigi's Mansion 2: Dark Moon
17:42
Paper Mario will be out this holiday season on cartridge and on the eShop
17:42
You can use Toads as a bridge. That's just cruel.
17:41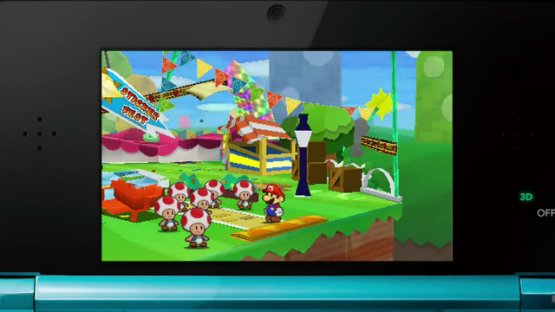 17:41
Paper Mario: Sticker Star is the 3DS game's new title
17:41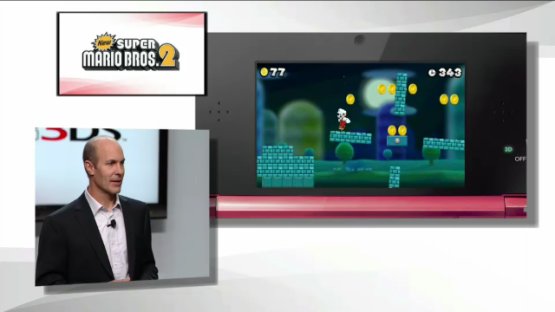 17:41
Paper Mario is here now!!
17:41
New Super Mario Bros. 2 hits the US on 19th August
17:41
Raccoon suit shown to big cheers!
17:40
Wow, that's a lot of coins. Mario saving for retirement, perhaps. [James]
17:40
"It's all about the gold"
17:40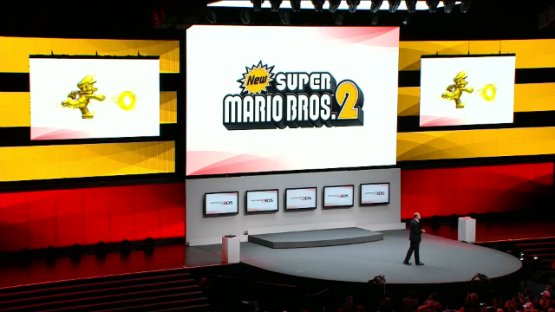 17:40
Three first-party titles up: New Super Mario Bros. 2 is up first
17:40
That's e3.nintendo.com tomorrow if you want to watch it.
17:39
Scott Moffitt is here to talk about 3DS briefly but there's a conference tomorrow at 6pm Pacific - that's 9pm Eastern, 2am UK
17:39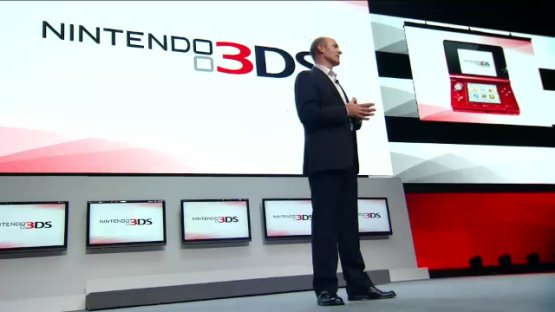 17:39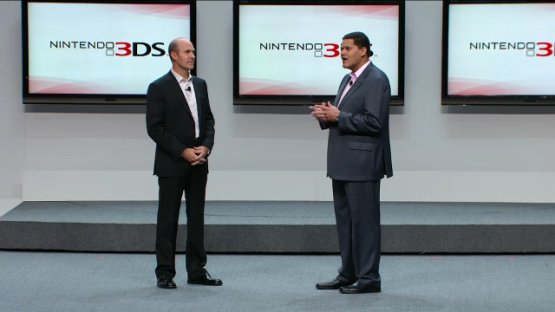 17:38
The GamePad will display lyrics while you dance and sing. This will be HUGE.
17:37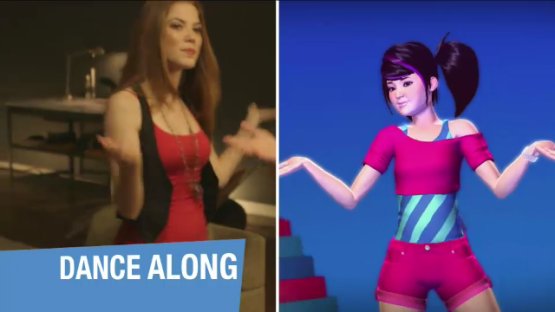 17:37
It's a new singing game from the team behind DJ Hero
17:37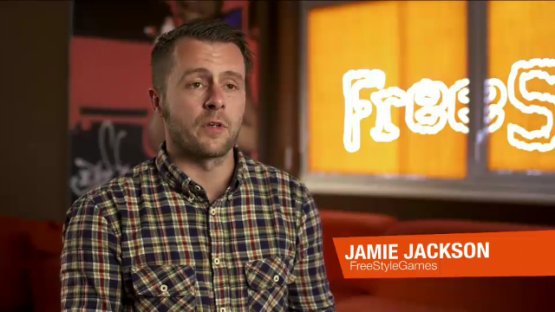 17:37
SiNG is a new singing game from FreeStyleGames
17:36
You can also Wii Fit U without the TV - just use the GamePad screen
17:36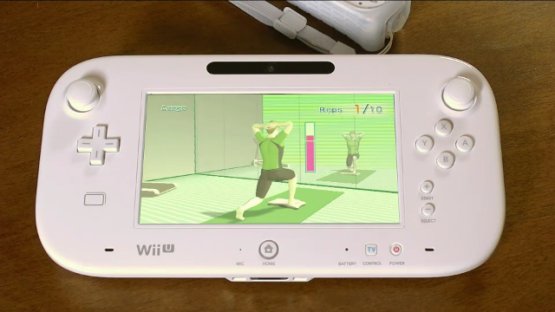 17:36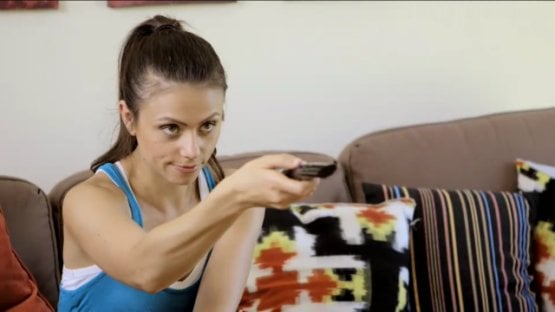 17:35
Wii Fit U has a new activity counter that updates with the controller via Infra Red
17:35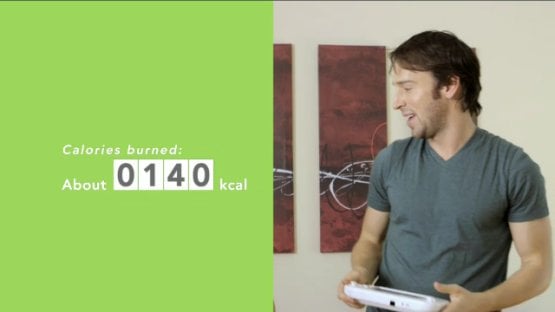 17:35
So you'll use the GamePad and Balance Board all at once
17:34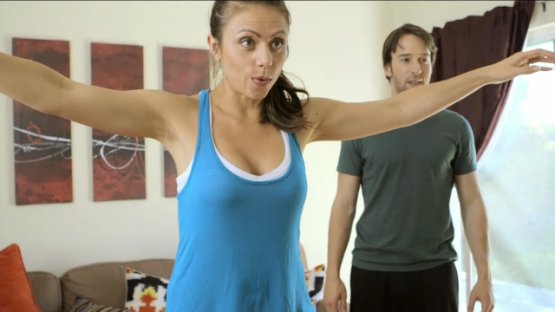 17:34
Wii Fit U announced - has a new peripheral. Vitality sensor?
17:34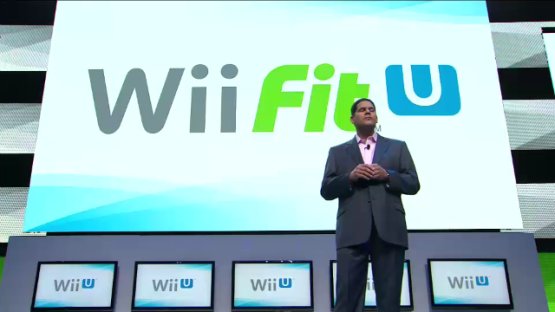 17:34
Darksiders II shown for Wii U too
17:33
Is there any more popular gaming exec than Reggie?
17:33
HUGE cheers as Reggie says "my body was ready"
17:33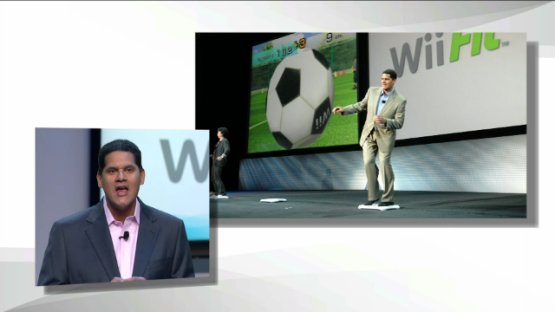 17:33
He heard us laughing. Wonder if he still hears us laughing?
17:33
Reggie is talking about his infamous "my body is ready" moment.
17:33
Reggie's talking about music and fitness genres. Uh oh.
17:32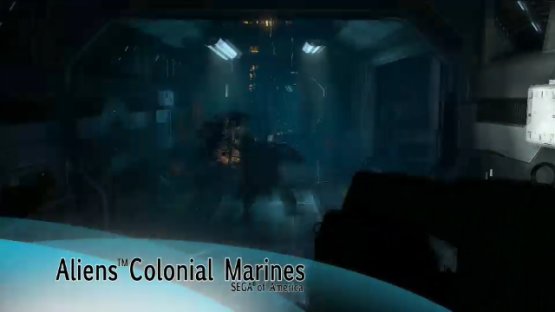 17:32
Any stand-outs from that list for you?
17:32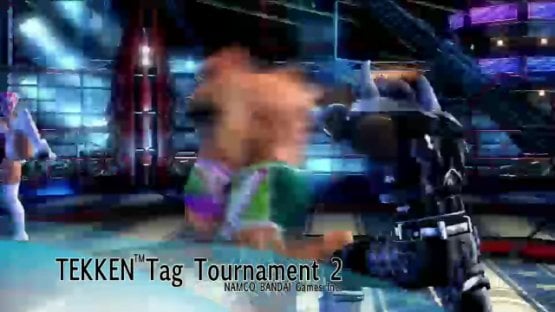 17:32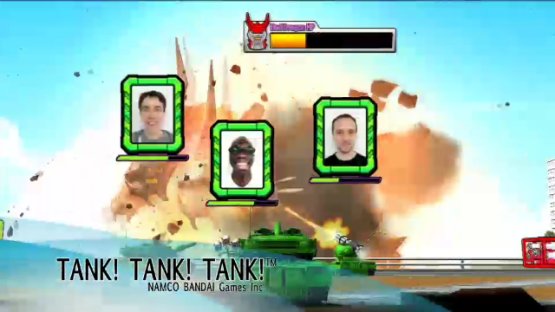 17:32
Aliens: Colonial Marines, of course.
17:32
Ninja Gaiden 3: Razor's Edge
Let's hope it's better than NG3, eh
17:32
Trine 2: Director's Cut - excellent news
17:32
Tekken has Mega Mushrooms - ace
17:31
Tank! Tank! Tank! from Namco Bandai
17:31
More games on the way now
17:30
Scribblenauts Unlimited is coming to Nintendo 3DS
17:30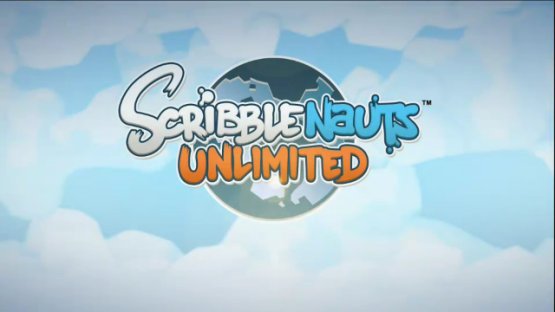 17:30
You can customise nouns with the touch screen now
17:29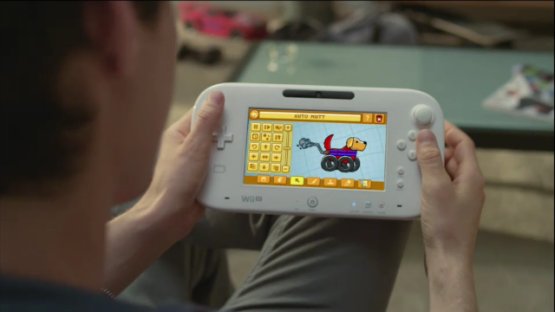 17:29
Looks gorgeous in HD!
Big happy smiles in the office!
17:29
Scribblenauts Unlimited, it's called
17:29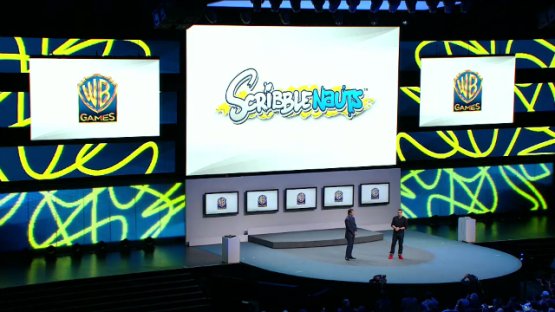 17:28
Scribblenauts is coming to Wii U!
17:25
Big groans in the office as the stream pauses!
17:25
You can use the GamePad as a scanner.
17:25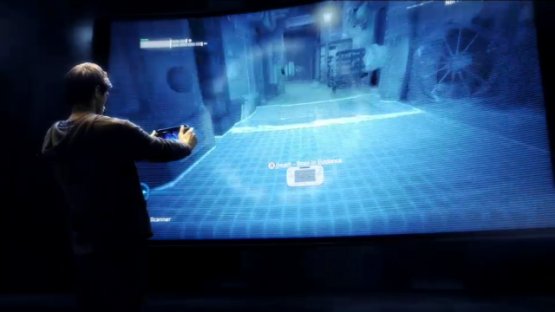 17:24
Batman: Arkham City Armored Edition is the Wii U version
17:23
Martin Tremblay from Warner Bros. is coming on stage now to talk about Batman.
17:23
Harley Quinn is talking to the #Regginator! This is bonkers...
17:23
Moving onto third party publishers now
17:23
The GamePad user uses the touch screen to plant platforms to work together
17:23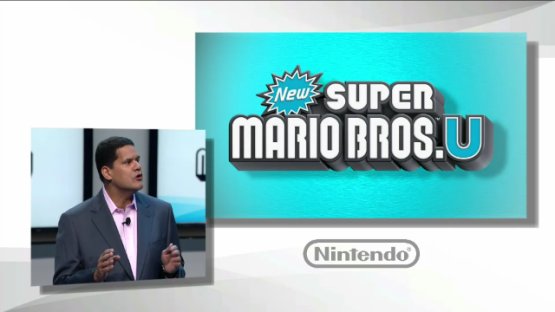 17:22
Looks really nice - you know, like Mario but in HD.
17:22
Different colour baby Yoshis have different skills
17:22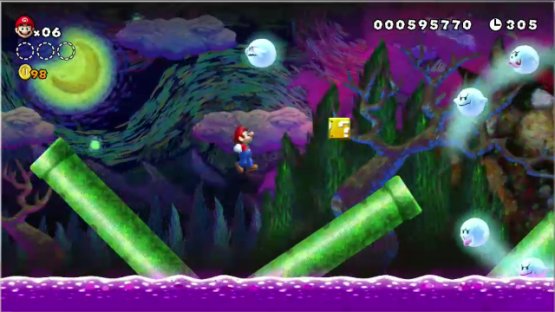 17:22
No sign of Miis yet either - Mario, Luigi and two Toads
17:22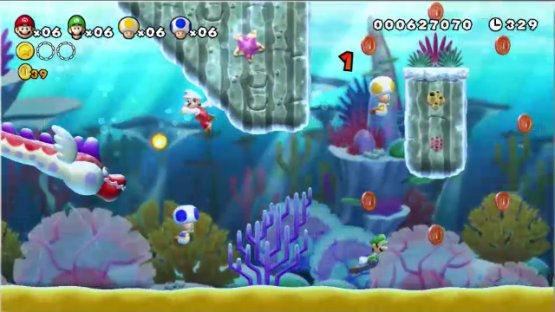 17:22
First look at Flying Squirrel suit - it's a glider suit
17:21
Video footage of New Super Mario Bros. U!
17:21
Reggie wants to brag about his high score. Iwata will probably kick his you-know-what, though [James]
17:21
Inflatable Yoshi, blue Yoshi to pick up and blow bubbles, flying squirrel suit
17:20
17:20
New Super Mario Bros. U is the official title
17:20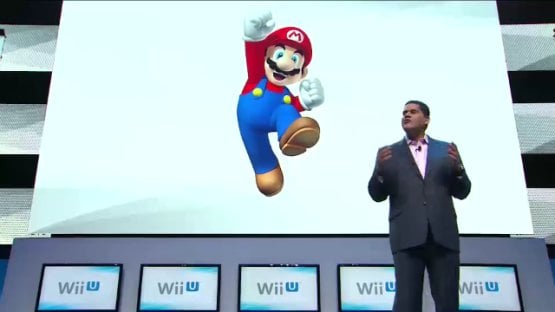 17:20
Looks like we're going to see Mario soon..!
17:20
Miiverse will hit Wii U at launch - the 3DS, PC and browser version will happen later.
17:19
And you can share screengrabs of the game along with scores and recent activity
17:19
Back to Miiverse now - looking at the Miiverse plaza.
They have speech bubbles to send text messages or use the stylus to draw and write
17:18
Wii U supports two GamePads but the frame rate is half at 30fps
17:18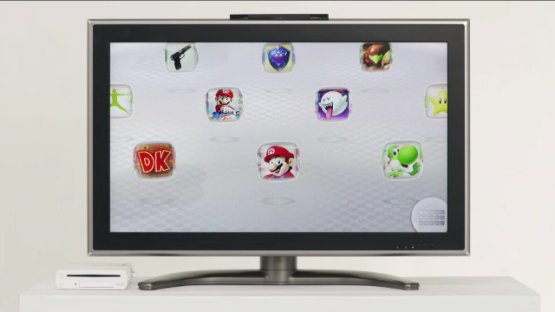 17:18
Reggie's moving on to talk about Miiverse now, Wii U's social network.
17:17
And it's got rumble of course
17:17
"Trigger-like" buttons on the bottom - look analogue
17:16
Mini cheer in the office just then...
17:16
We're now getting a guided tour of the GamePad. Touch screen or stylus - still resistive screen.
17:15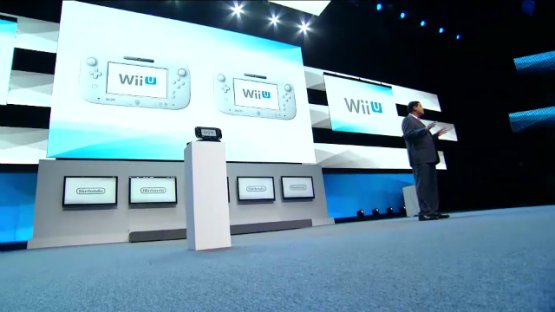 17:15
Wii U will support two GamePads. Huge cheers!
17:15
That black Wii U console is taking centre stage over the white one. Both available at launch, we hope!
17:13
But we won't hear much more about those this week - it's all about games
17:13
Hulu, Netflix, YouTube, Amazon Instant Video all coming to Wii U
17:12
Good to hear emphasis on social and entertainment as well as just games [James]
17:12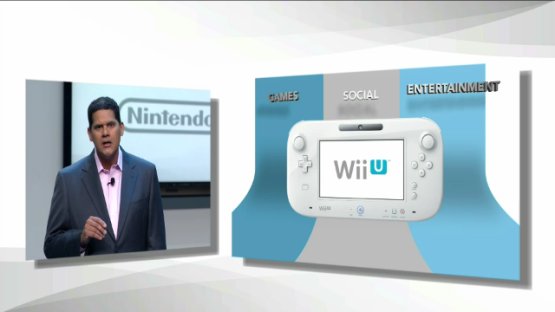 17:12
"Wii U does three different things: gaming, social, entertainment"
17:12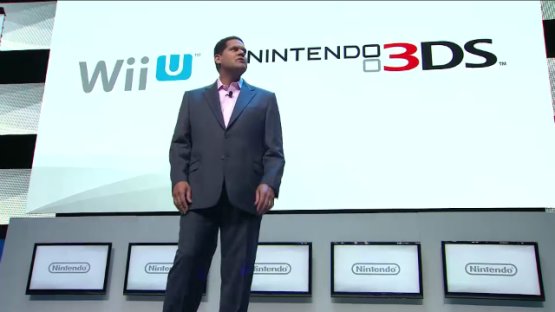 17:11
"That's only a small part of the range of 3DS and Wii U titles playable in LA"
17:11
23 Wii U titles on stage today!!
17:11
Reggie restates it's all about the games
17:11
"I feel just like a purple Pikmin"
17:10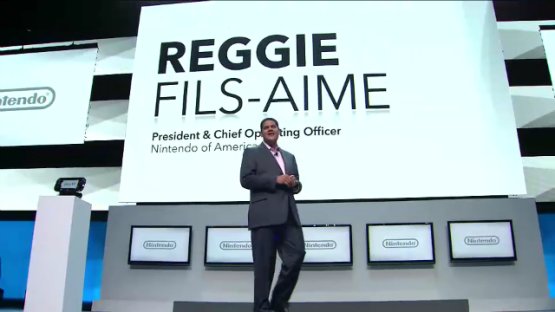 17:10
REGGIE IS HERE! Big cheers.
17:10
Miyamoto pulls a plush Pikmin from his pocket. Only you, Nintendo. Only you.
17:10
Also just noticed Bill Trinen is wearing a Pikmin t-shirt
17:09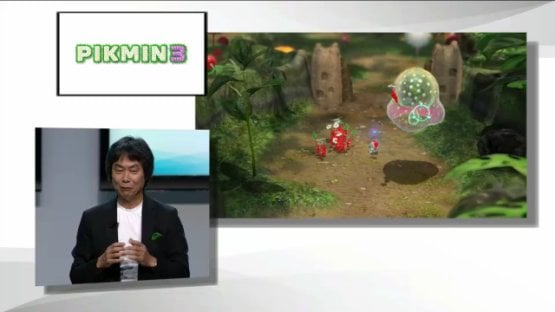 17:09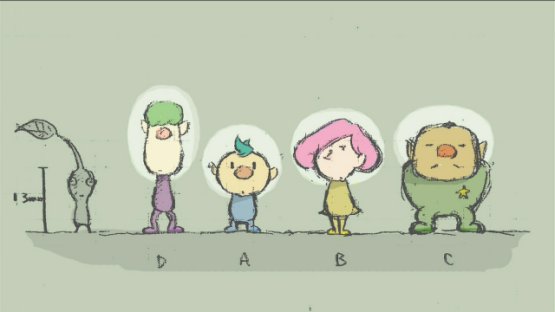 17:09
So just like in Pikmin 2 when you switch between Louie and Olimar, you can now switch between four leaders
17:08
There will be up to four leaders - no Olimar though!
17:08
You CAN just use the GamePad if you like - no need for Remote + Nunchuk
17:08
You can use this to organise your Pikmin for much deeper strategy
17:07
On the Wii U GamePad you'll see an overall map
17:07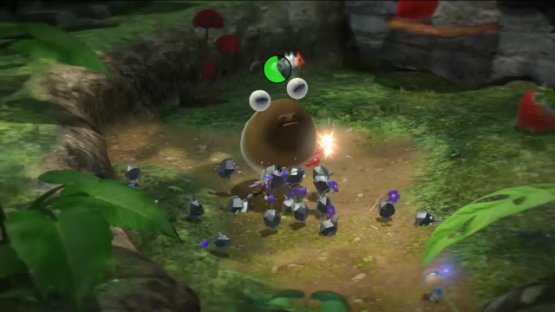 17:07
Shake the Nunchuk to charge enemies
17:07
It'll use Wii Remote Plus and Nunchuk
17:06
Looks like it's still using the Wii Remote - on-screen cursor shown
17:06
New rock Pikmin shown too by the looks of things
17:06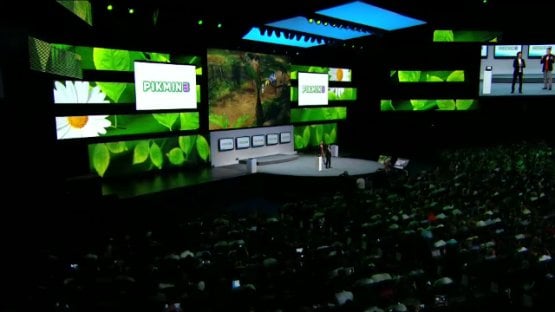 17:06
Pikmin 3 for Wii U looks awesome - lots of great depth of field effects
17:05
Pikmin 3 for the first time! Flying Pikmin shown
17:05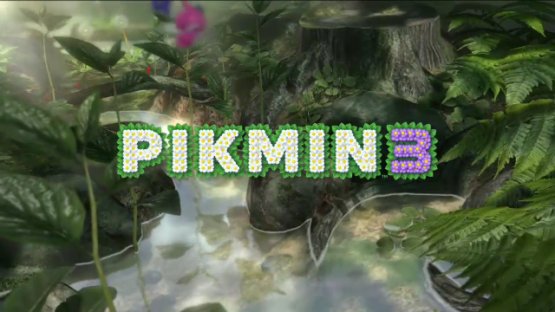 17:05
The black controller is very, very glossy. Fingerprints magnet!
17:04
"With the Wii U GamePad we have the first dedicated personal screen in the history of home video games"
17:04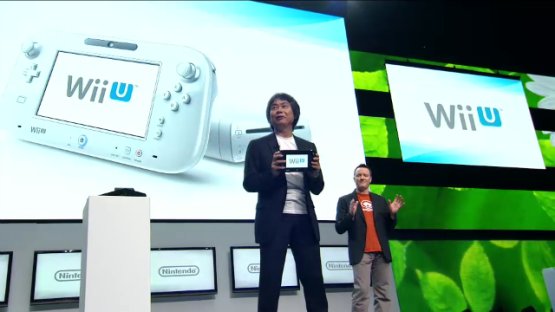 17:04
Showing off the black Wii U GamePad and console - seems they'll be very important to Nintendo
17:04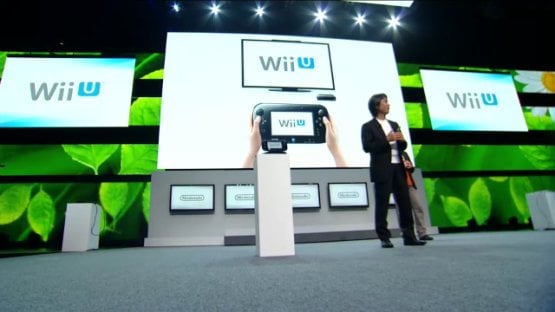 17:03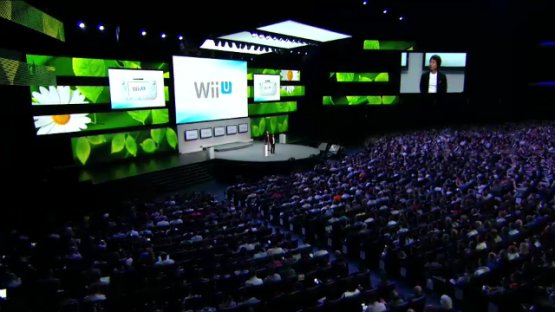 17:03
Miyamoto whistles and Bill Trinen marches up and appears behind him in formation. Ace!
17:03
Miyamoto has the sense that Pikmin are all around us and now we're seeing augmented reality Pikmin on the audience!
17:01
Mr Miyamoto is first with Pikmin!!
16:59
They're posting Photoshops of that Iwata, Reggie and Miyamoto photo. How un-Nintendo!
16:59
And tomorrow is a dedicated 3DS software showcase with Scott Moffitt.
16:59
Reggie, Miyamoto, third-party developers and publishers will come on to talk about Wii U games.
16:58
Brian Corsetti is here to start off the conference.
First name check for #Regginator. Nice.
16:57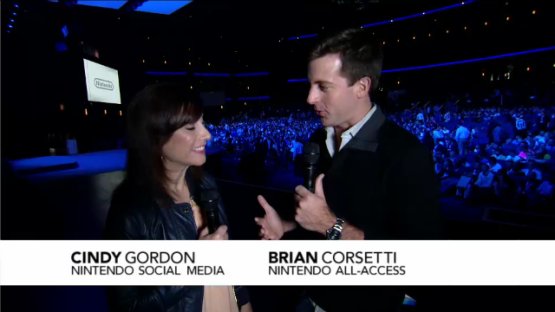 16:55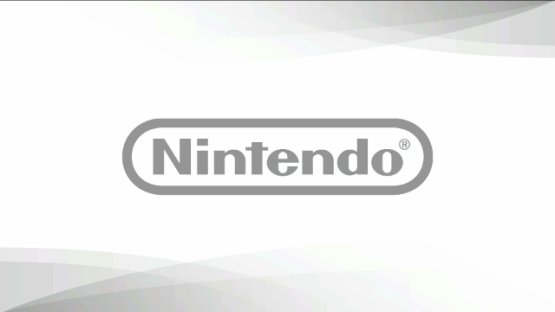 16:52
8 minutes left. Bit exciting.
16:45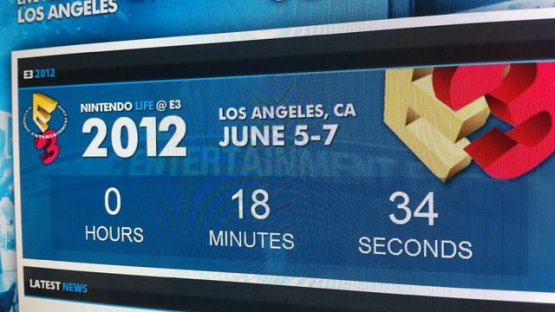 16:40
20 minutes and counting!
Time to grab those drinks and snacks. What's fuelling you through E3? I'm drinking Coke. Lots and lots of Coke. [James]
16:03
Comments now appear instantly so posting a comment won't interrupt the stream - great news!
15:51
1 hour and 10 minutes to go. How will the show start, do you think?
My guess: Miyamoto rides in on a giant Reggie horse. [James]
15:22
Let's try that link again, shall we?https://www.nintendolife.com/news/2012/05/feature_the_full_e3_2012_schedule
15:13
Welcome to our E3 live text!
Our man at E3 Corbie is on his way to the Nokia Center to sign in for the conference. It's all rather exciting.