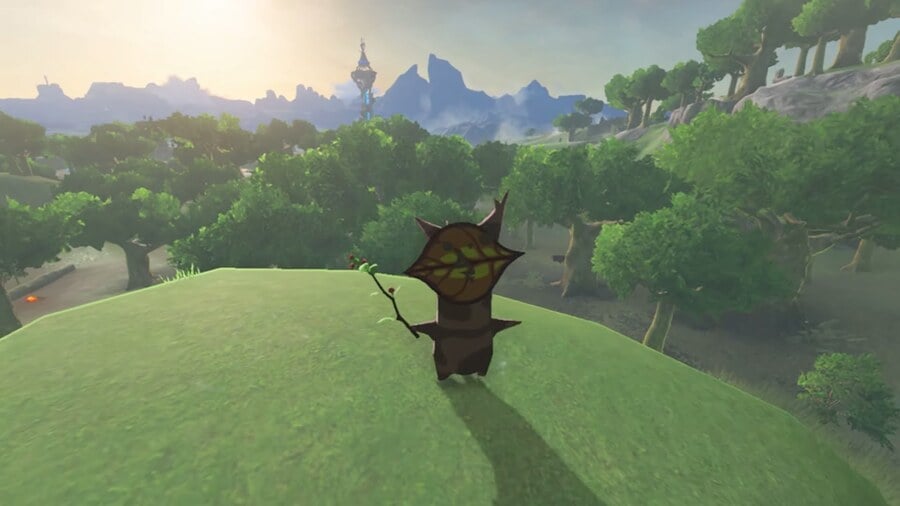 Grabbing all of the 900 Korok seeds in The Legend of Zelda: Breath of the Wild is a bit of a drag, but if you want enough weapon, shield and bow slots to properly tackle the game's super-demanding Trial of the Sword DLC, it's almost essential that you seek out enough of these special items.
If you honestly can't be bothered then we've got some good news for you - a glitch has been found which allows you to easily farm Korok seeds without all that searching around.
How To Get Unlimited Korok Seeds
There are a few catches to consider here, though - firstly, you'll need at least one Divine Beast dungeon unlocked but undefeated, and you'll also need to have purchased the aforementioned DLC.
If you fulfil both of those base requirements, then this is how you get unlimited Korok seeds:
Go to the Trial of the Sword location in the Lost Woods and enter, then teleport to any unlocked but unbeaten Divine Beast dungeon.
Exit the Divine Beast - you can teleport out if you don't have the Beast's map or press X to exit if you do.
Visit a Shrine to confirm the glitch has worked - if it has, the shrine entry pad will be orange, even if you've beaten it.
Find a Korok Seed you haven't collected yet. Place down the Travel Medallion (which is part of the Trial of the Sword DLC - check out this guide if you haven't found it yet) and then pick up the Korok Seed.
Travel back to the area using the Travel Medallion and you'll find that the Korok has returned. Pick it up again, and then repeat as many times as you wish.
Here's a video showing how it's done:
This glitch doesn't just let you collect unlimited Korok seeds, however - it can also be used to obtain multiple copies of the same item, such special DLC armour, Champion weapons, Hestu's Maracas so on.
We'd imagine this exploit will be patched by Nintendo very soon, so make the most of it while you can. Let us know if you've used this glitch to farm seeds by posting a comment below.
Thanks to CM30 for the tip!
---
This is part of our Zelda Breath of the Wild guide, along with this guide you might also want to read about All Shrine Locations And Maps or help with other equipment/weapons such as How To Get The Hylian Shield, How To Get The Master Sword, How To Get The Green Tunic. You might be looking for All Captured Memory Locations or All Great Fairy Fountain Locations. Finally, we can also help with Best Recipes And How To Cook Food, All amiibo Unlocks, How To Defeat Guardians or simply Getting Started And Beginner Tips.
[source gamingreinvented.com]