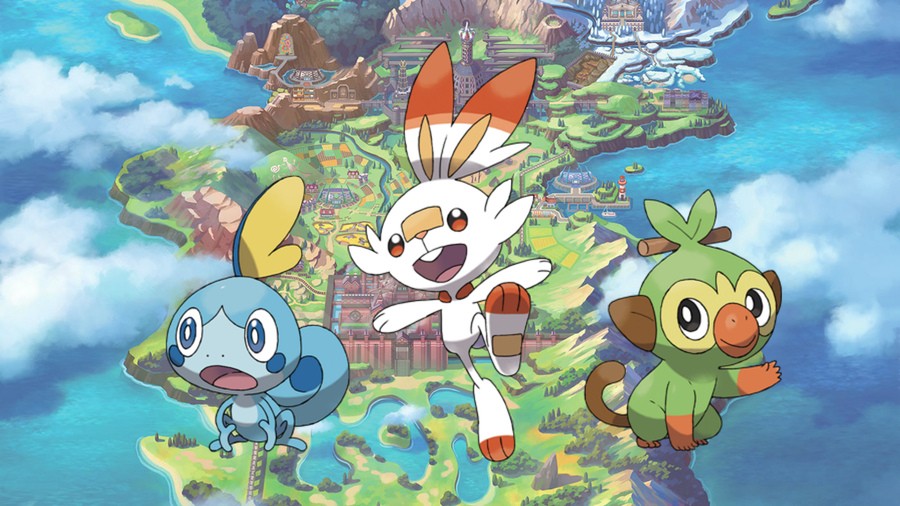 Here we are again! Halloween has come and gone and now we're heading full-blast into the holiday season with the frenzy of Black Friday creeping up with the end of the year not far behind. It's safe to say it's been a busy year for games so far on Switch, and there looks to be no let up as we look at November and beyond. We hear there's a new Pokémon game coming...
October saw the release of the marvellous Witcher 3, the equally lovely-if-a-little-different Ring Fit Adventure and Luigi's Mansion 3 just snuck in at the end there. No doubt they'll keep us busy for a good few weeks yet... but what's next for Switch? We've compiled a list of all the good stuff coming out at retail in November, December (and a bit beyond), and highlighted some of the big ones to look out for. So, give that bank balance a massage and prepare for new games and hardware...
The Mario & Sonic games have always offered some very enjoyable friendly competition featuring the kings of their respective gaming companies, and this year's entry (well, technically next year's entry) promises to be the best yet. Featuring a whole bunch of cross-discipline events, a new retro mode will enable 8-bit Mario and 16-bit Sonic to go head to head in a competition that's sure to excite retro gamers in a way the past games perhaps haven't. We'll be finding out how it competes against previous entries very soon - keep an eye out for our review.
Yes, this is the month's (and arguably the year's) biggest release and will probably keep us occupied well into 2020, Generation VIII begins on 15th November. We could pretend that you're um-ing and ah-ing about this one, but let's face it - you already know if you're getting this one or not. Even those amongst us that aren't dyed-in-the-Wooloo-wool fans of the series have had our interest piqued and it won't be long to find out if the wait has been worth it. From what we've seen, it's looking inarguably Galar-ious.
Combining the seafaring and excellent Assassin's Creed IV Black Flag with the slightly-less-excellent Assassin's Creed Rogue, it'll be a delight begin another voyage into one of the very best entries in Ubisoft's historical action-adventure series. On paper, December's looking to be a quiet month for major releases, but with so many other games popping up out of the blue on Switch eShop, not to mention the stuff we haven't got around to just yet (and that new Pocket Monsters game), Edward Kenway has done well to find himself some room to breathe on the Switch schedule and we'll be fascinated to see how this holds up on the console.
More Awesome Nintendo Switch Games
Aside from the highlighted games above, there are lots more Switch retail games which might take your fancy in November, December and into the New Year. Pokémon might have the year wrapped up for itself for the most part, but with things like Just Dance 2020, Disney Tsum Tsum Festival and Call of Juarez: Gunslinger, not to mention physical releases of previously digital-only games, there's plenty to choose from if - sacrilege! - catching 'em all isn't your cup of tea.
Awesome Accessories For Your Switch
We saw a whole slew of interesting accessories released for the Switch in the past few months, but more are on the way, especially with the arrival of Switch Lite. So, here for your consideration, are some tantalising accessories coming up in November and beyond.
---
So that's it for November and December - did we miss anything? Let us know with a comment and also tell us if you've pre-ordered any of these goodies!