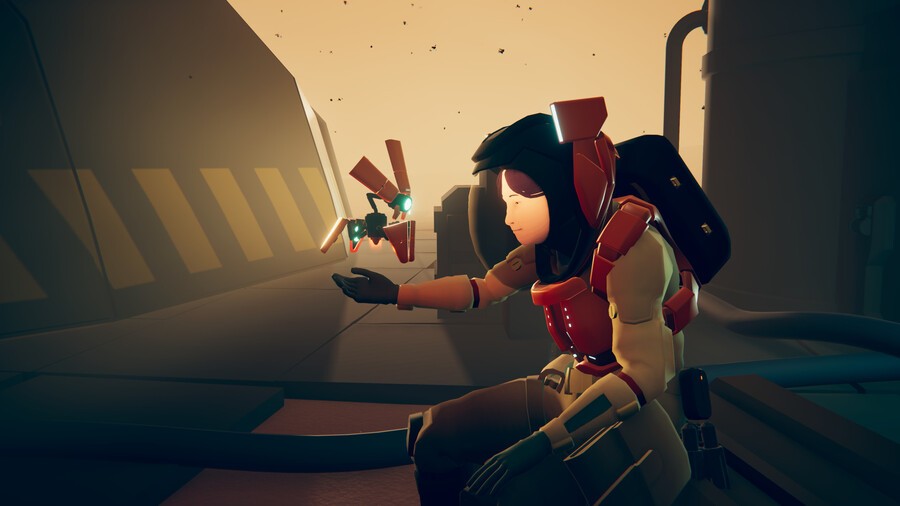 The Journey and Inside-inspired Kickstarter project Afterlight, by Silent Road Games, is targeting a Switch release. This "2.5D puzzle-adventure" game takes place on Saturn's moon Titan and focuses on an astronaut named Xin, who must update "the mission's corrupted AI" in order to re-establish communication and request rescue.
Here's a rundown, directly from the Kickstarter page:
Afterlight is an introspective adventure into the mind of an isolated astronaut in Titan.

This journey is about trust and forced friendship, perception and psychological traumas -as a metaphor for toxic relationships in desperate overcomes.
And these are the main features:
- A creative interpretation of a large documentation on Titan's environment --bringing a dreamy and beautiful setting.
- An emotional insight into mental disorders, not focused on the cliché aspects, but to talk about their consequences in relationships and personal growth.
- Carefully crafted animations to tell from gestures and little details.
- Vast possibilities in puzzles by getting to control giant robots.
At the time of writing, the crowd-funded project has raised just over $20,000 and is targeting $35,000 with 16 days to go. If this goal is accomplished, the game will be released on PC via Steam. It also has stretch goals for multiple platforms including the Switch and is aiming for a third-quarter 2020 release. For more information about Afterlight, view the Kickstarter page.
Would you be interested in backing this game? Tell us down in the comments.
[via kickstarter.com]