Team17 has shared a brand new trailer for My Time at Portia, a sandbox RPG heading to Switch this spring.
The trailer, which you can check out for yourself above, focuses on the unique villagers you'll meet, befriend, and possibly even romance during your time with the game. You can build these relationships by getting to know each character, giving them gifts, taking part in festival events together, and even playing a cheeky round of rock-paper-scissors.
Love is well and truly in the air here, too, with plenty of dating options available for your special someone. You can take your partner for a meal at The Round Table, impress them by showing off your skills in the shooting gallery, or even see the sights on horseback and enjoy a sunset cruise in a hot air balloon. Thinking about it, the boring night-in we had planned for tonight doesn't seem as exciting now.

As you can see, this dating malarkey can eventually lead to you to going on even more romantic dates and possibly getting married. Of course, this is only one of the many aspects of the game; towards the end of last year, Team17 also shared a trailer showing off the game's crafting.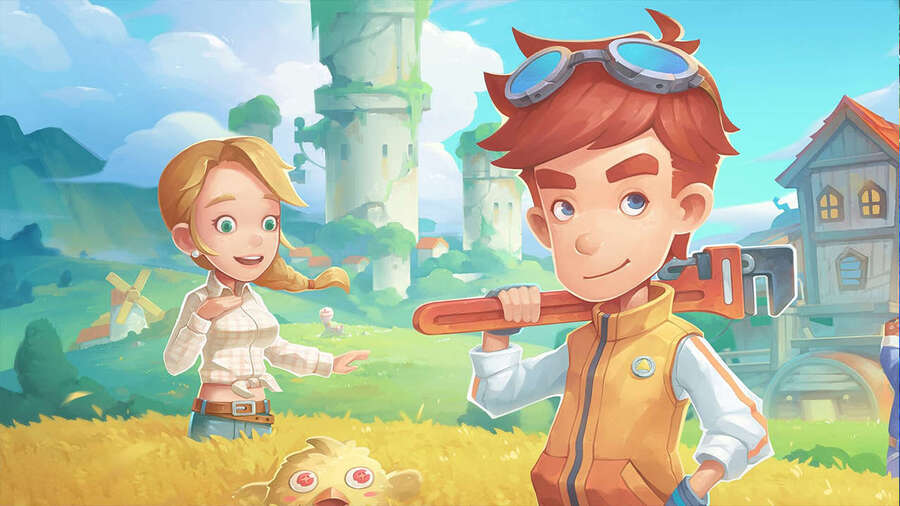 As noted above, My Time at Portia is scheduled to launch on Switch this spring. It's already available on services such as Steam and the Epic Games Store.
Have you been keeping an eye out for this one? Are you hoping to pick it up when it arrives on Switch? Tell us below.