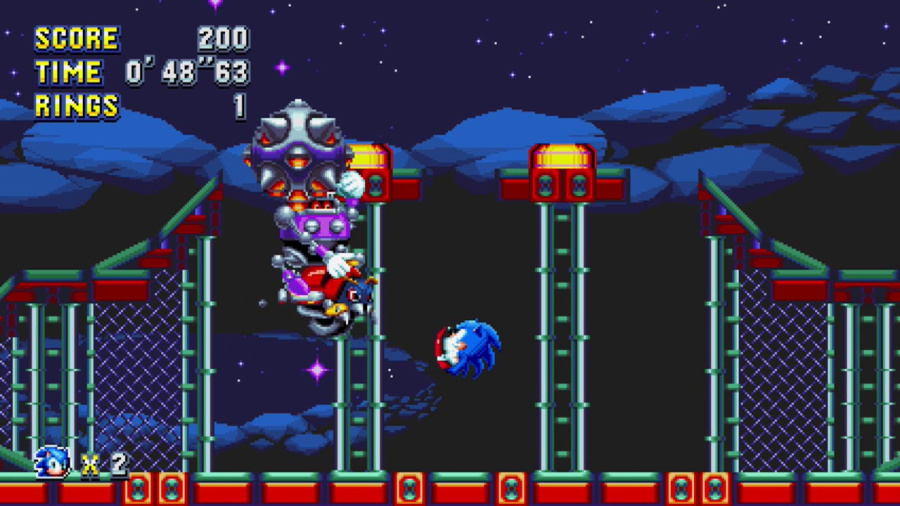 Sonic Mania is packed with little details which have endeared it to gamers, but there's one secret reference which is especially touching.
The game features a boss called Heavy Rider who travels on the back of a Motobug which has an extending wheel. This is a direct reference to Polygon Jim, a member of the Sonic hacking community who tragically passed away in a car accident in 2013. 
His most famous contribution to the Sonic universe was a Motobug hack which caused the enemy to rise up on its wheel, just like the one seen in Sonic Mania. Jim's Motobug the Badnik in Sonic the Hedgehog is a hack based on the original Sonic which places the Motobug in the lead role.
Here's some background on Jim, taken from Sonic Retro:
Polygon Jim (formerly known as GrandMasterJimmy) was a former member of Sonic Retro. He joined under his old alias around the time of the unveiling of drx's 1,000 proto stash, although he had been in the scene over a year earlier under the name PeglegJimmy. He has since then hacked Sonic Adventure and discovered the unused Sky Chase Dragon. He also got himself banned but returned after the bans of several members were lifted. He also coined the term "assface Sonic" for the description of the US Genesis Sonic design.
He died in a car accident on May 18, 2013, and, in his honor, Sonic Retro was temporarily renamed to Motobug Retro. Sonic Mania later paid homage to Jim, in the form of the Heavy Rider - the robot's motobug ride jumps into the air similarly to the way it does in the Motobug in Sonic 1 ROM hack, which was created by him. In addition, the name of the motobug itself is "Jimmy".
It's really neat that the team behind Sonic Mania has posthumously referenced Jim's work in the game, and just goes to show how passionate and knowledgeable they are on the world of Sonic the Hedgehog.
[via sonicthehedgeblog.com]