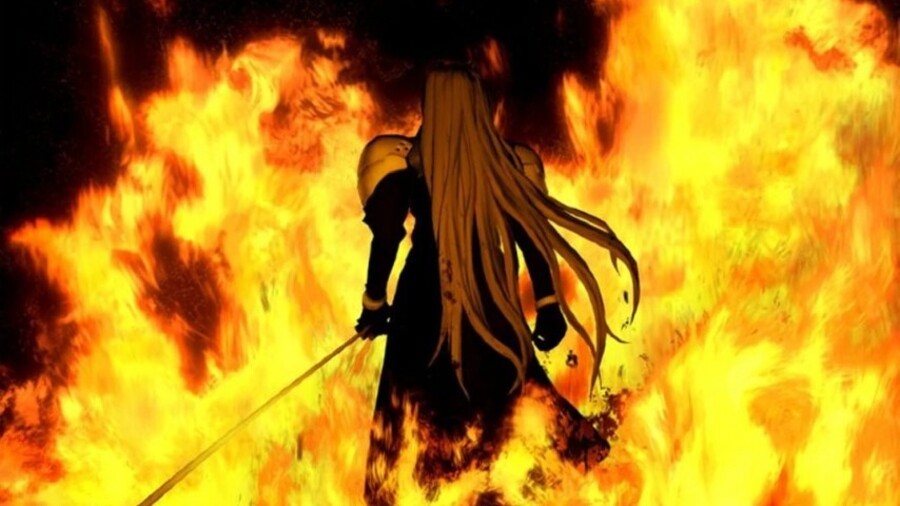 After toying with the idea late last year and seemingly listening to fan concerns, Square Enix has decided to go ahead and release some Final Fantasy NFTs. Specifically, the NFTs are to celebrate Final Fantasy VII's 25th anniversary.
Eurogamer reports that the company is partnering with NFT company Enjin to create a digital card collection for the 1997 RPG — which sees Cloud Strife tackle Shinra, Inc., a company that is draining the life energy of the Planet to use as an energy resource.
The digital card collection will be released on Enjin's network in 2023 and the tokens will be stored on the company's blockchain. But there's also a physical collection coming with the game.
One action figure has already been announced and is up for pre-order, and it's of Cloud Strife. Called a 'Digital Plus' figure, purchasing this figure will allow you to "exchange tickets to redeem a digital certificate of authenticity and a digital version of the figure which can be enjoyed on PC or Smart Phone."
If you take a look around the page, you'll find lots of warnings around the code and NFT side of the purchase, including one that says "In case the Enjin services becomes unavailable in the future, you may lose access to the NFT digital certificate of authenticity and digital version of the figure." That's part of your $159.99 (or $129.99 for the standard edition figure) lost in the ether, then.
Considering Final Fantasy VII's message of environmentalism and its themes of saving the planet, many have pointed out the irony of Square Enix using this game (and series — of which Crisis Core, the prequel to VII, is coming to Switch later this year) to create its first NFT collection:
Enjin has stated that it "will enable carbon-neutral NFTs by the year 2030", but fans are still not happy with the decision.
The Cloud Strife figure is part of the Bring Arts series, which are usually priced at around $70-$100, so the NFT component bumps the price up of the figure a bit. The price of the cards has not been revealed, but these will not be available to pre-order until later in the year.
In comparison to Square Enix's announcement today, Mojang — the creator of Minecraft — has said it will not allow NFTs in Minecraft.
You can find all of the details about the Cloud Strife figure on the official Square Enix store page.
Further reading
[source eurogamer.net]