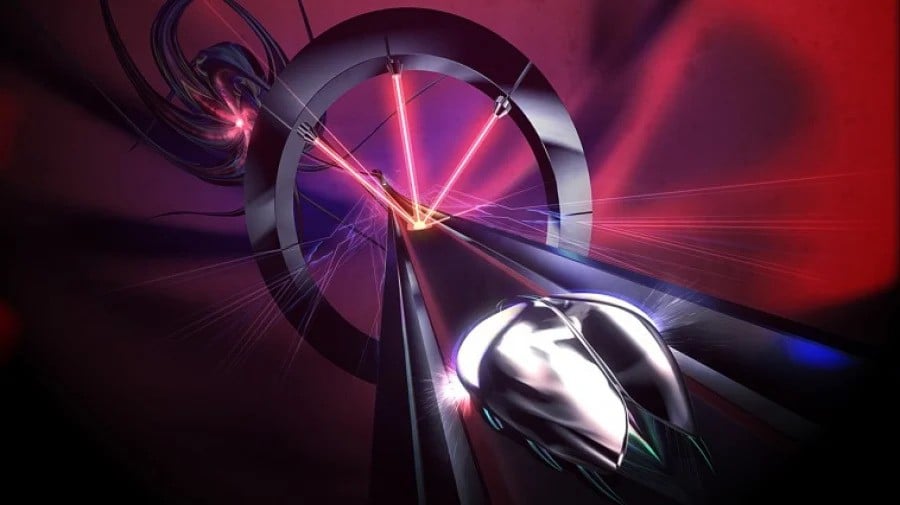 Thumper, the "rhythm-violence" game released way back in 2017 for the Switch, has received a new update. It's a pretty substantial one too, adding a brand new Practice Mode to the game, which lets you replay certain sections of a track without factoring in scores or ranks, plus a feature in which you're able to restart from any previous checkpoint.
Additional fixes have been put in place for the game which should alleviate any grievances you have with the experience. Just recently, we lauded over Thumper on its fifth anniversary for the Switch, calling it one of the most satisfying games to play, period". Be sure to also check out our initial review; we scored the game an impressive 9/10 and praised its presentation, extravagance, and brutal challenge.
Here are the full patch notes from the latest update:
- New Practice Mode: replay specific level sections without getting a score or rank

- Improved "Restart from Checkpoint" feature: restart from any previous checkpoint (not just current or previous). NOTE: you can only restart from any previous checkpoint on new level playthroughs after updating and not on playthroughs from before this update.

- Fixed "phantom turns" that can appear under certain conditions in Level 6-9.

- Checkpoint score/rank tally is displayed at the end of the final section of Level 9 if the level has been previously completed. This helps those attempting to S-rank Level 9.

- Minor menu appearance and behavior fixes and tweaks

- Fixed potential hang that can occur when spamming the pause or quick restart button at the end of a level, just before the score tally screen

- Fixed visual issues on pause menu when the game scene is partially faded out
- Fixed incorrectly swapped X/Y buttons on Nintendo Switch controllers

- Potentially confusing "save data corrupted" message changed for clarity. It will only appear in the very rare case when the game fails to recover the most recent valid save.
Have you been playing Thumper since its launch in 2017? Will you be checking it out now that it's received a hefty patch? Let us know!
[source twitter.com, via nintendoeverything.com]