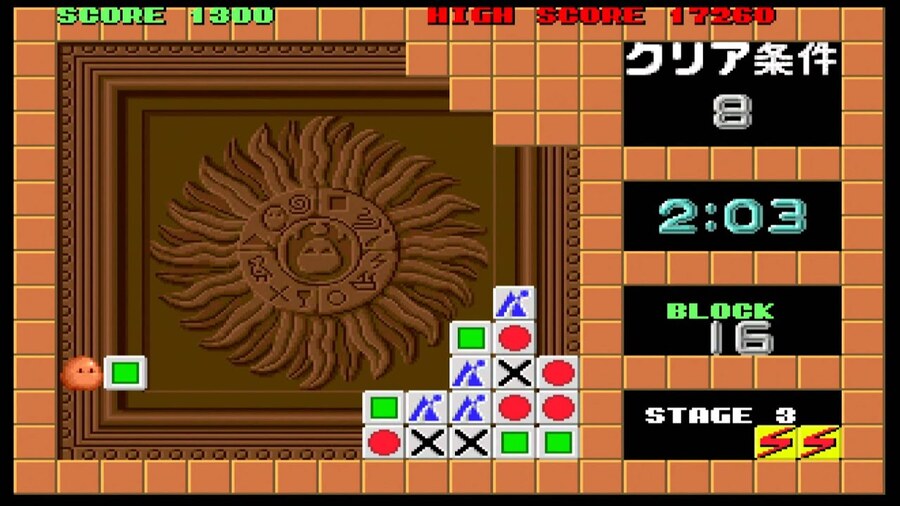 Publisher HAMSTER has announced that the tile puzzle game Plotting (known in Japan as Flipull) will join the Arcade Archives line-up this week, with the game launching tomorrow, May 25th.
Plotting was originally released by Taito in 1989 and is a straight-forward puzzle game in which you need to fire patterned tiles in order to erase those of the same pattern.Exceeding the target number of tiles will allow you to advance to next stage of the game. Plotting also came as part of the Taito Legends collection in 2005.
Last week, Arcade Archives Trio the Punch launched on the Switch, bringing wacky side-scrolling combat and Colonel Sanders inspired boss characters.
You can check out some gameplay for Plotting in the video below to get a feel of the title:
Will you be picking up Plotting when it launches on the Switch? Let us know!
[source famitsu.com, via nintendoeverything.com]