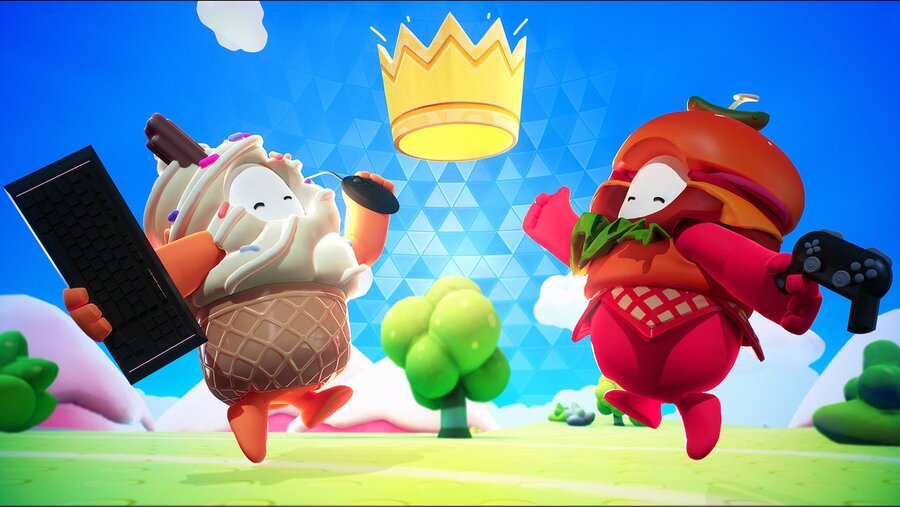 No news is good news, they say — except when it's about Switch ports, in which case "no news" is sometimes a synonym for "please don't ask us about the Switch port".
In the case of Mediatonic's Fall Guys: Ultimate Knockout, a battle-royale-style multiplayer game that met with great success in the early pandemic days of 2020, no news about the Switch port that they promised doesn't necessarily mean they've forgotten about it or given up.
In a blog post detailing the new crossplay feature, which allows players on PC and PlayStation to play with and against each other regardless of platform, Mediatonic snuck in a small update:
We know that news regarding Fall Guys on Nintendo Switch™ and Xbox is highly anticipated. We're finalising development, and though it isn't within this update, it's still coming! Until then, we're super excited to enable this cross-platform functionality for our existing platforms as a first step.
Also mentioned in the blog post is a new mode, Sweet Thieves, which seems like an Among Us-style PVP game that divides players into Thieves and Guardians. Guardians can catch and detain Thieves, who are trying to steal candy pieces, but Thieves can free each other from jail.
Stay tuned — we may get more Fall Guys news soon.
Are you still hoping for Fall Guys on Switch? What do you reckon is the holdup? Let us know your thoughts in the comments.
[source fallguys.com]