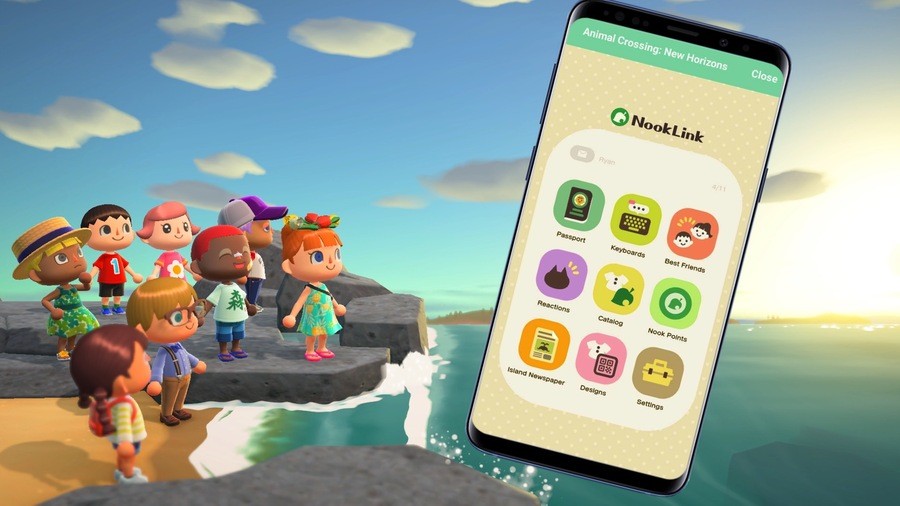 With all of the Version 2.0.0 shenanigans taking place in Animal Crossing: New Horizons today – it was supposed to be tomorrow and we weren't prepared, Nintendo! – you'd be forgiven for forgetting all about the NookLink app available through the Nintendo Switch Online smartphone app. You might want to remember it for just a second, though, because it's also been updated alongside the game.
That's right, the NookLink app – which lets you view your passport, scan QR codes, use keyboards to chat with friends and more – has also been given a surprise update. When opening the app for the first time after updating, you'll be greeted with a message letting you know that there are some new additions.
Those new additions come in the form of an updated catalog (similar to updates we've seen in the past), and an 'Island Newspaper'. The newspaper will log important events from your island adventures, although as you can see from our screenshot below, it'll be empty when you open it up for the first time.
We're busy working on guides to help you get the most out of today's big Animal Crossing update, so feel free to check those out if you'd like a helping hand. Oh, and have fun!