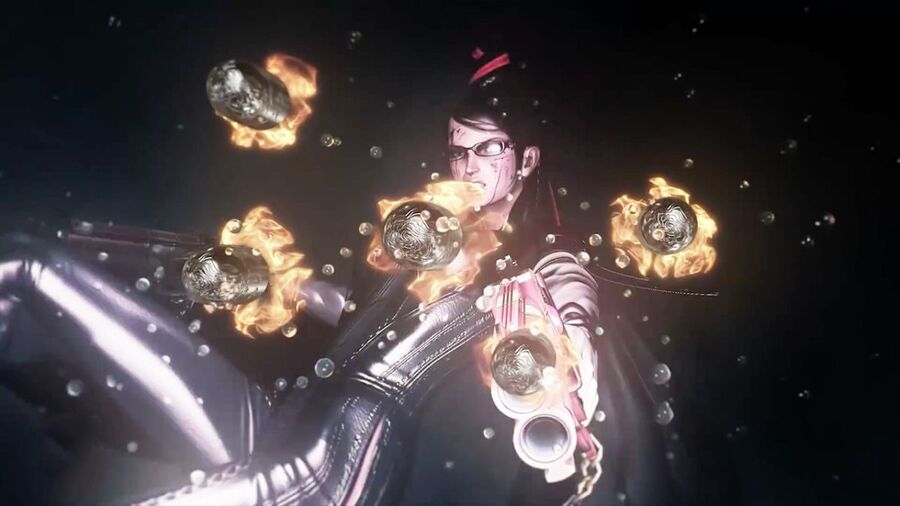 Stop us if you've heard this one before, but Bayonetta 3 "still exists" and is "progressing well" despite not appearing at this year's E3, Nintendo says.
Since its initial reveal back in 2017, we haven't seen or heard a single peep about Bayonetta 3 other than Hideki Kamiya's reassurances that everything's going well behind the scenes. Of course, Kamiya has since told fans that they should "forget about" the game so that any future news will be "a nice surprise", and this week grew frustrated at them for showing concern over the project, despite seemingly teasing the game's appearance at E3 and then failing to show anything.
It perhaps makes sense, then, that it's over to Nintendo to give us the truth about what's really going on. In a video interview with GameSpot, Nintendo of America's senior product marketing manager Bill Trinen and senior director of localisation Nate Bihldorff were asked about the game's E3 no-show (thanks, VGC):
GameSpot: "Where is Bayonetta 3? Does it still exist? We're dying out here. Are you going to show it to us again? What's the deal here?"

Bihldorff: "It definitely still exists, I can confirm it."

Trinen: "I will even go one further and say not only does it exist, but it's progressing well. We like to show things whenever we're ready to show them, and certainly we like to show things when the developer's ready to show them. So we didn't have it at E3, but stay tuned."
So there we have it – a "progressing well" to sit comfortably alongside the "very well," "very smoothly," "fine," and "very well" statements we've been given over the past few years.
We're sure that the game will be nothing short of a treat when it finally does arrive, but we imagine PlatinumGames and/or Nintendo are starting to regret showing it off so early now. One day, folks... One day.
[source youtube.com, via videogameschronicle.com]