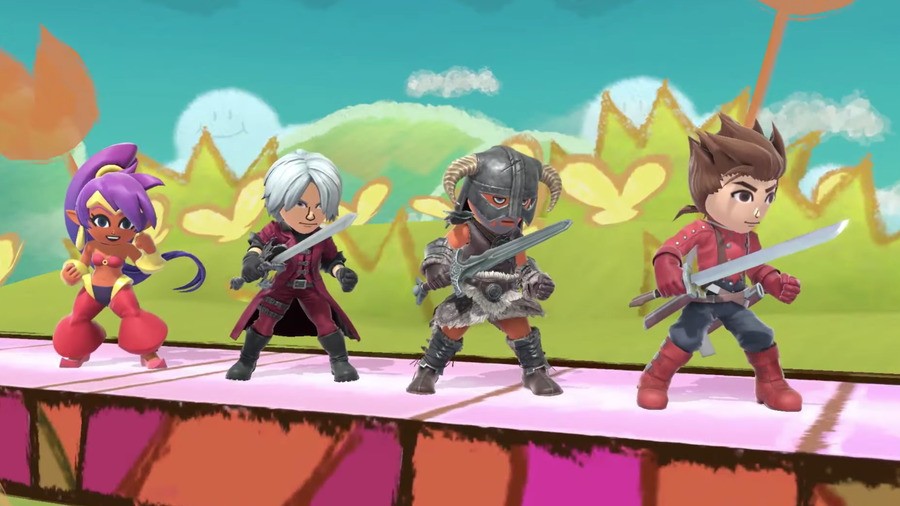 As part of today's Super Smash Bros. Ultimate presentation, Nintendo has confirmed the next set of Mii Fighter costumes that will launch alongside Kazuya later this week.
Lloyd from Tales of Syphonia, Skyrim's Dragonborn, Shantae, and Devil May Cry's Dante will all join the roster, available for $0.75 each. You can get a good look at all of them in the screenshots below.
And here's a quick clip of them in action:
Kazuya arrives in-game starting from tomorrow, 29th June, so you won't have long to wait before you can get your hands on these new costumes. Of course, this announcement also means that these particular characters won't be revealed as the final DLC fighter, despite fan demand – still, a Mii Fighter costume is an excellent consolation prize.
Will you be picking any of these up? Are you sad to see that these fighters won't get their own spot in the main roster? Let us know in the comments.