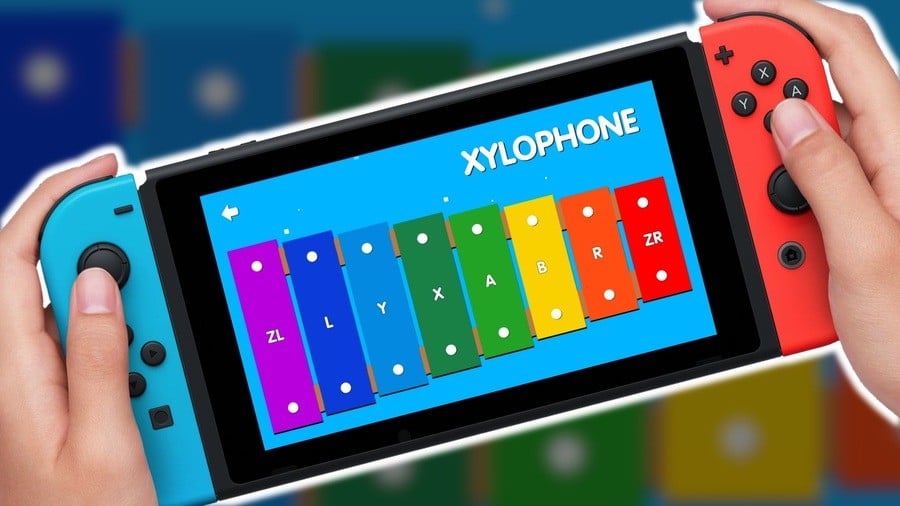 Well, this is getting out of hand.
Last week, Sabec launched Calculator for Nintendo Switch. The $10 app (which literally is a calculator, by the way) immediately achieved meme status, with Switch owners having far too much fun sharing their reviews, and some even jokingly performing speedruns.
Now, you'll be pleased to know that the studio's back for more, launching Xylophone just one week after last week's multiplication hit. "Xylophone is the fun way for anyone to start learning to play the Xylophone," the eShop listing reads. "Turn your Nintendo Switch into a Xylophone and learn to play anywhere, anytime."
Xylophone comes with nine songs included (the coloured bars light up to show you which notes you need to hit), and also boasts a "free play mode" where you can play your xylophone however you like. "Maybe after enough practice learning, you can play one of the included songs without any assistance and amaze your family and friends," the listing helpfully suggests!
If this all looks a bit familiar, by the way, that's because it is. Xylophone appears to be a reskin of Piano, another Sabec release that includes the exact same nine songs in an identical layout.
Just like Calculator, Xylophone will cost $9.99 / £8.09. It launches tomorrow, so you'll be able to download it for yourself very soon indeed – who knows, Sabec might be really onto something here.