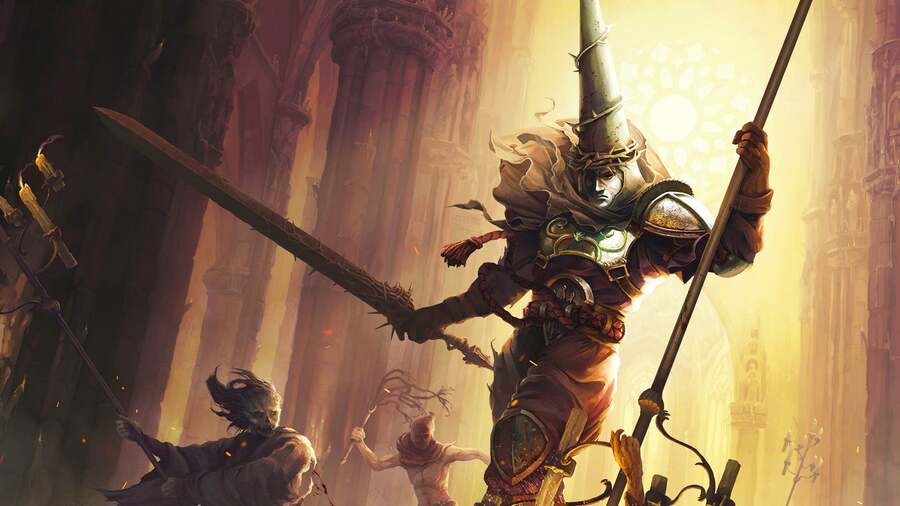 Blasphemous, one of the better Metroid/Souls-like experiences you'll find on the Switch eShop, is being treated to a deluxe physical edition thanks to Sold Out.
The new release hits retailers on 29th June, with pre-orders set to appear at select stores in the near future. The physical release arrives on Switch, PS4, and Xbox One, and includes all of the following content:
32-track Digital Soundtrack
195-page Digital Artbook
Digital Comic
'Alloy of Sin' and 'Golden Burden' In-Game Character Skins
Sticker Sheet
180 x 290mm Poster of Cvstodia
If you haven't already given Blasphemous a chance, make sure to check out our full review to see why you should. Here's a snippet of what we had to say:
Blasphemous is a beautifully crafted Soulslike/Metroidvania action game set in a delightfully unhinged, deliriously gory world filled with well-designed enemies, satisfyingly meaty combat and some truly memorable and grotesque boss battles. Platforming sections are uniformly well-crafted and the whole thing comes together to create one of the most visually arresting and solidly enjoyable action titles currently available on Switch.