Cancel all your plans - VGMTogether begins this Friday, and goes on until Sunday, bringing live performances of video game soundtracks to you in the comfort of your own home, thanks to the power of INTERNET. What do you mean you don't have any plans? "Sitting around in your pants watching YouTube videos" doesn't count as plans? Huh.
VGMTogether is a three-day virtual music festival that aims to celebrate the diversity and creativity of both the games industry and its music. Featuring artists from a wide variety of genres, the roster includes jazz, metal, chiptune, classical, and even ska renditions of classic video game soundtracks, and will even involve Darren Korb and Ashley Barrett - the in-house composer and singer at Supergiant Games - so we may even get to hear some live renditions of the excellent music from Hades.
(Fun fact: Darren Korb is also the voice of Zagreus. Maybe we can get him to say "hello, it's me, Zagreus! We don't get the internet down here in Hades, but nevertheless, Nintendo Life is my favourite website!" Probably not, though.)
Alongside virtual performances, VGMTogether will also have a bunch of insightful panels from people in the industry, covering topics ranging from "Getting Into VGM As A Budding Musician" to "Diversity In Video Game Music". There will also be community events, which largely consist of virtual hangouts centred around people playing Mario Kart and Among Us together. Aww!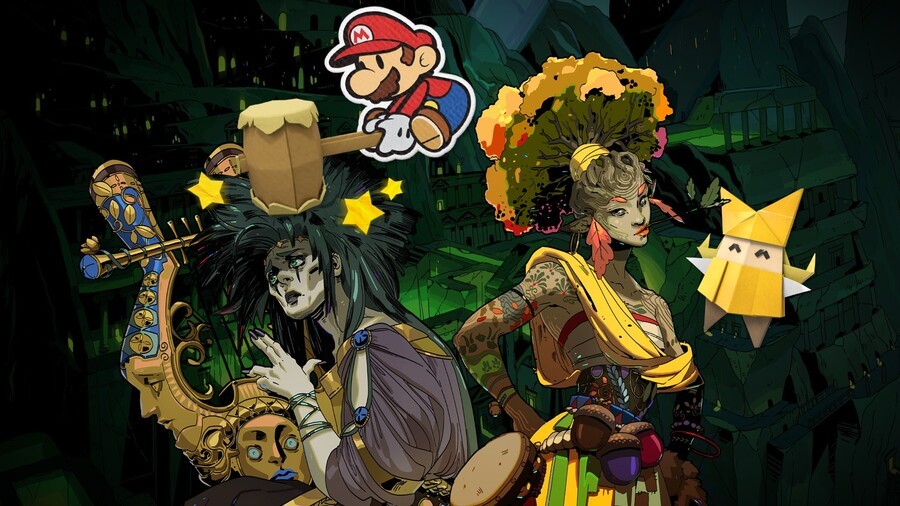 You can check out the schedules over on VGMTogether's website, but we're making specific note of "Line Them Up!" - a one-of-a-kind virtual orchestral performance featuring the music from Paper Mario: The Origami King, which will take place on Saturday, 13th March, at 9:20pm EST (12:20am GMT) on VGMTogether's Twitch page.
We can't wait to sit around in our pants watching YouTube videos live performances of video game music!
[source vgmtogether.com]