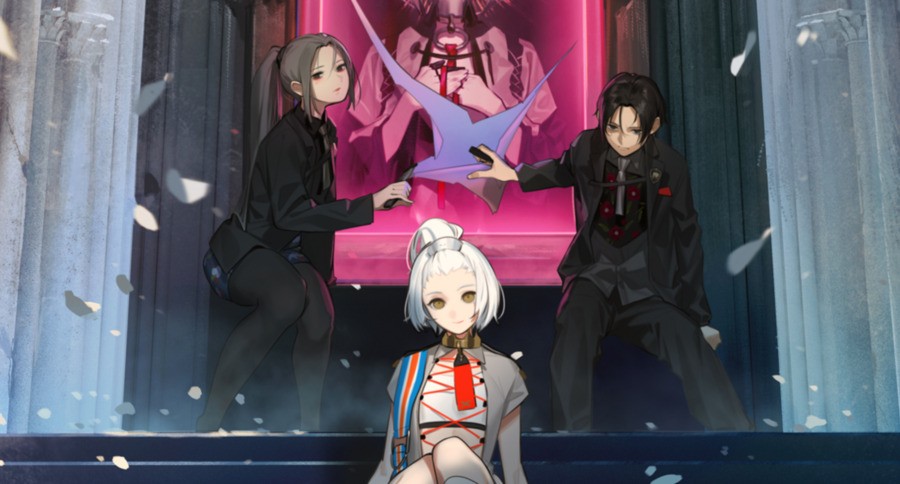 Last week's Nintendo Direct brought many announcements, but several didn't make it to Western presentations. Alongside eBASEBALL and Crayon Shin-Chan, Japan's Direct also revealed The Caligula Effect 2, sequel to 2019 RPG The Caligula Effect: Overdose. Out of the three, we suspected this would most likely get localised, and NIS America has now confirmed it.
Bringing us a similar premise to its predecessor, NIS America outlined what we can expect.
A virtuadoll named Regret has created the world of Redo in order to save people from their past regrets by unknowingly imprisoning them in a simulation. However, this "paradise" is shaken to the core when a virtual idol named χ breaks into Regret's virtual reality and restores a high school student's memories of the real world. In order to escape Redo, they re-establish the Go-Home Club, a resistance group that seeks to fight against Regret and her enforcers, the Obbligato Musicians.
Taking us to Tatefushi Academy, the story is written by Tadashi Satomi, who worked as a scenario-writer on the first two Persona games. We'll be recruiting other students to aid our cause, challenging Regret and these Musicians along the way. Retaining turn-based combat with "Breakout Battles", this action will be accompanied by a "Vocaloid-inspired" soundtrack.
As part of this announcement, NIS America also revealed a Limited Edition for Switch. Costing $99.99, that includes a hardcover art book, collectors box, 2-disc soundtrack (with a digital download code), and Tatefushi Academy school bag and ID.
Launching on June 24th in Japan, we don't have a set release date yet beyond "Fall 2021" for North America and Europe. If you're interested to learn more, Gematsu has recently translated the official website, outlining cast details and gameplay systems.
Will you be buying The Caligula Effect 2? Share your thoughts below.
[source mailchi.mp]