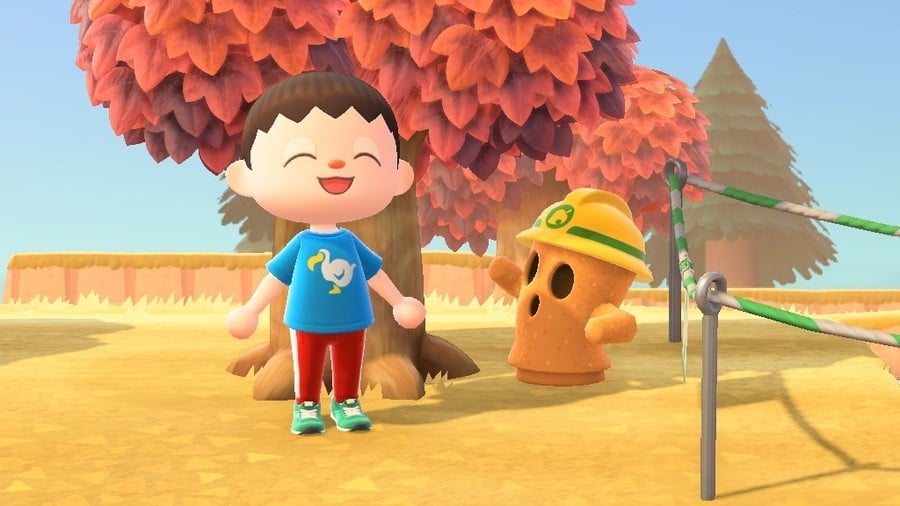 With yet another week behind us, this time bringing news that Nintendo is finally updating its multiplayer server system and a pretty bare-looking 2021 release schedule, it's time to sit back, relax, and chat about our weekend gaming plans.
Members of the Nintendo Life team have done just that below, so feel free to give our entries a read and then join in with your own via our comment section. Enjoy!
Ollie Reynolds, reviewer
Hey folks! I don't know about you, but I feel like the past week has absolutely flown by. This weekend I'll be going back to Astral Chain; I never completed it the first time through, but I always thought it was an excellent action title from the folks over at Platinum. I'll also be playing through Resident Evil 4 for the 108th time; this game is pure comfort food for me. I've probably played it at least once a year since the original GameCube launch, and quite frankly, being able to play it on a handheld while my partner watches Married at First Sight is a true blessing.
PJ O'Reilly, reviewer
Hello. This weekend I'll mostly be spending the majority of my time blasting through Persona 5 Strikers and Skyforge for review purposes but, if I manage to squeeze a little spare time in elsewhere, I'll be continuing my playthrough of the really rather excellent old-school action platformer, Cyber Shadow. I've also been in a little bit of a horror mood of late after finally playing through the Switch port of Resident Evil 4 (needs gyro) and, as a result, am now making my way through the amazing Little Nightmares for the first time with Playdead's Inside prepped and ready to roll thereafter. Have a good weekend whatever you're up to or playing and stay safe out there!
Kate Gray, staff writer
I've been playing Heaven's Vault a lot. I've already played it (twice) on the PC, but it's one of those games that gets better the more you play it. Plus, I'm a sucker for games about language, since that's what I studied at uni, so I guess I'm basically playing a game that feels like homework... but in a good way? I promise my review is going to be better than this.
Gonçalo Lopes, contributing writer
Surprise, I'm playing GameCube! The Stage of History beckons again as I take on Edge Master Mode in SoulCalibur II. Next on the menu, the cold of Shadow Moses island awaits in Metal Gear Solid: The Twin Snakes. I would be doing a disservice by skipping on the latest two eShop shmups releases: Habroxia 2 and Binarystar Infinity are brilliant in their own ways. My Wrestling Empire career goes well, it's January 2023 and "Pyro Obscene" is king of Super Lucha Libre.
My game of the week is Haven! It was so hard to wait for this to arrive on Switch since Furi is one of my favourite games of all time. Even if you don't have a significant other to play this with, make sure you don't skip on this sublime experience.
Liam Doolan, news reporter
It's a new year, so that means it's time to return to my island in Animal Crossing: New Horizons and see if my favourite animals are still there. Admittedly, I haven't booted up the game since the start of last month. I think the last thing I did was clean up my town a bit. With the Super Mario update coming out next month, it's time to clear some space in my house for all the new themed furniture I'll no doubt be stocking up on.
When I'm not enjoying island life, I'll probably be playing Puyo Puyo Tetris 2. I always told myself I would buy the original game after spending literally hours on the demo for it and never did, so I've now rectified the situation by picking up the sequel. It wasn't a day-one purchase or anything like that, but when I found out about the Sonic update, I simply couldn't resist.
Last but not least, I'll be putting in at least a few hours on Taiko no Tatsujin: Drum 'n' Fun!. I waited a few years for this to go on sale and late last year it finally did, so I've been playing it ever since. Happy gaming, everyone!
Gavin Lane, features editor
Certain life events mean I'll almost certainly have no time this weekend for frivolous things like playing games, although on the off-chance that my plans change, I'll no doubt continue trying to escape Hades in the video game Hades. I may also continue my Pocket Card Jockey career with trusty steed 'Obi-Ham Boloney'.
And if I'm blessed with a surprising abundance of time, I might get out my two newly acquired GameCubes, do my best Austin Powers impression and have myself a sexy photoshoot with the four flavours that now comprise my 'Cube collection. It's totally Ryan's fault for setting me down this dark path… this dark, cube-ular, lovely path…
Ahem. Yes. Video games, and such. Have a great weekend, everyone!
As always, thanks for reading! Make sure to leave us a comment below with your gaming choices over the next few days...