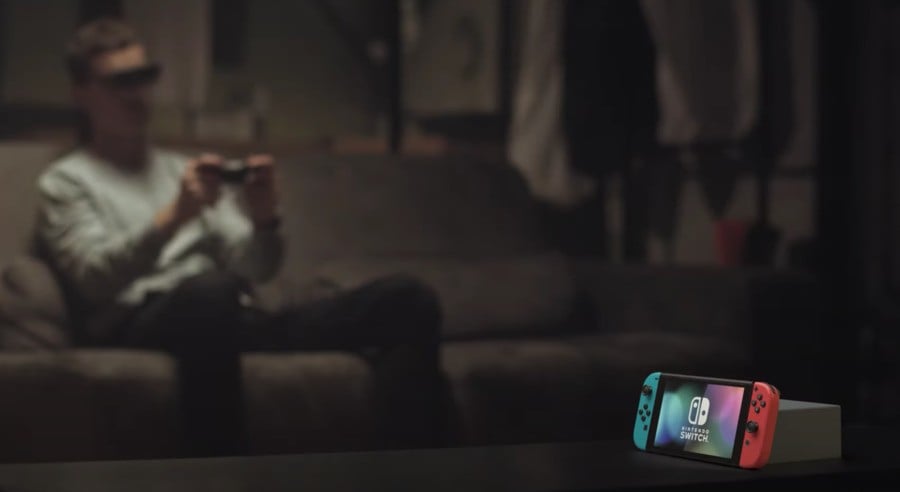 When it comes to television sets, bigger is usually best, but not everyone can fit a 70-inch behemoth in their living room – let alone their bedroom – so we've recently seen the rise of an alternative solution in the form of glasses which feature high-res screens that give the impression of viewing a large-format TV.
We've already been hands-on with the Dream Glass 4K, an Android-powered unit which makes it seem like you're viewing a 200-inch TV. We came away impressed, but the unit was let down a little by the fact that it requires a bulky battery pack to function, which limited its usefulness; it was also quite a large headset, which also reduced its appeal.
Both of those concerns appear to be answered by the GodView V5, a new 5K-resolution headset with a 90Hz refresh rate which weighs just 55 grams and doesn't require an external power source. The device is currently live on Kickstarter where it has already secured an impressive £136,153, and, like the Dream Glass 4K, a big part of the pitch is focused on gamers who want that big-screen experience with their console.
We've been lucky enough to test an early version of the unit, and we can certainly confirm that it's much more comfortable to use than the Dream Glass – or a conventional VR headset, for that matter. You simply connect the unit to your Switch dock via a Micro-HDMI cable and you're away – the only catch is that the GodView V5 doesn't have any audio output whatsoever, so you'll need to use a Bluetooth adapter (like the Genki) and some wireless headphones to get sound during gameplay.
While the Switch naturally can't take full advantage of the 5K resolution offered by the GodView V5, the display is nonetheless utterly pin-sharp, and the OLED screens are bright and colourful. While we're not totally convinced we'd pick this over a proper big-screen TV if we had the choice between the two, the fact that you can use it whenever there's a plug socket to connect the Switch dock to (or any other console, for that matter) is still rather impressive.
Because the headset is so light, using the GodView V5 for prolonged periods isn't a problem – although we're not entirely sure we'd be comfortable walking around in the public wearing it, as some of the models are shown doing in the promotional video above. By attaching a special WiFi-enabled unit (which we didn't get the chance to test), you can even pair the GodView V5 to your smartphone or tablet.
The catch? The GodView V5 isn't cheap; even when taking advantage of the early bird rate on Kickstarter, it's going to cost you $459; while that's less than the project RRP of $699, it's still a lot of cash to hand over (a 1080p model, the V1, is also available and is cheaper).
Are you tempted by one of these headsets, or do you think they're a technological dead-end? Let us know with a comment below.
[source kickstarter.com]