Today sees the release of Sniper Elite 4 on Nintendo Switch, and developer Rebellion has shared a new launch trailer to celebrate.
The Switch version of the game boasts a number of exclusive new features, perhaps making it just as enticing for those who've played it before on other platforms as it will be for those who will be jumping in for the first time:
Switch exclusive features:

• Motion aim with gyroscopic controls
• HD rumble support - feel your heartbeat and bullet impacts!
• Local play – play in co-op or multiplayer with up to 4 players on the same network!
• Pro Controller support - take your precision up a level

Sniper Elite 4 offers:
• An expansive campaign set in WW2 Italy
• Genre-defining sniping featuring advanced ballistics and boundless strategy
• Trademark X-Ray kill cams, including melee and explosive takedowns
• Iconic WW2 weaponry; sniper rifles, pistols, SMGs, traps, grenades and more
• Upgrade and customize your skills and weaponry as you progress
• Tactical traversal mechanics; climb, hang, shimmy and leap across maps!
• Co-op and multiplayer modes across local wireless and online play
• And much more
The game's available to buy at retail and on the eShop, where you'll find it waiting for you priced at £34.99 / $39.99. Our full review is now live, so make sure to give that a read if you'd like to hear our thoughts before buying.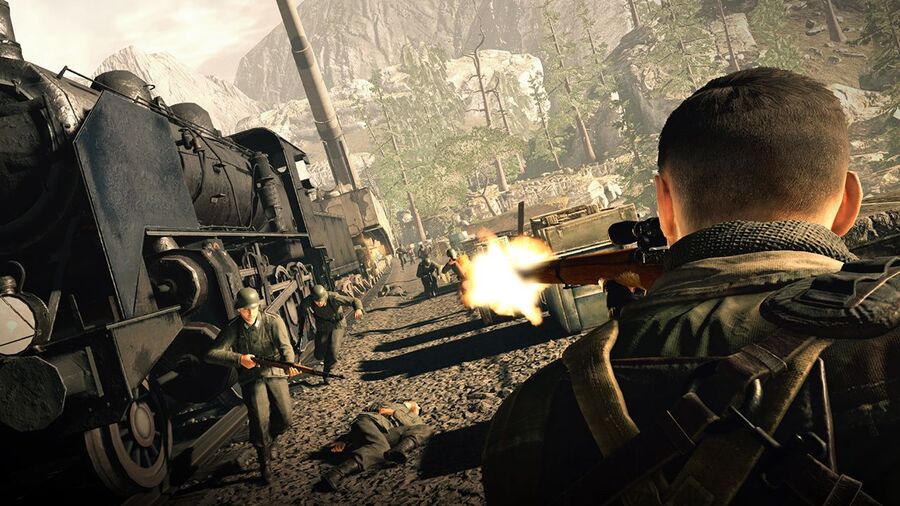 Thinking of giving Sniper Elite 4 a go? Tell us below