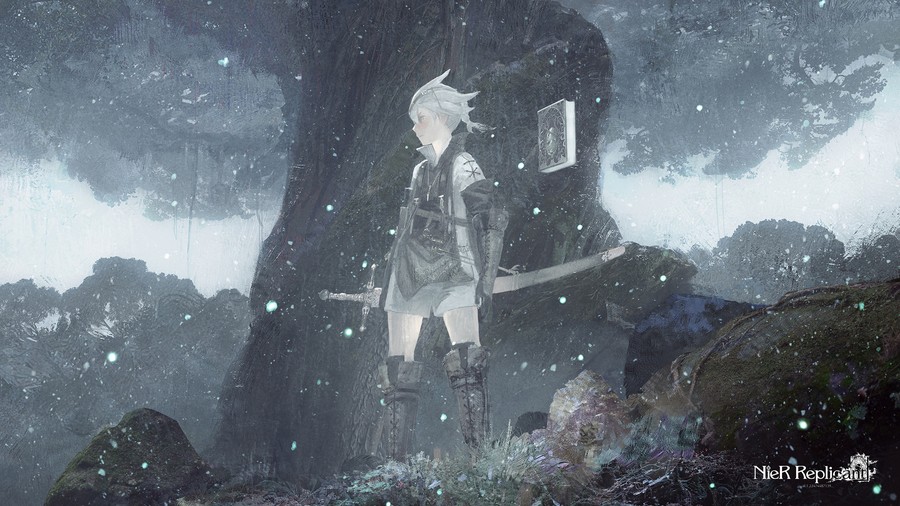 A retail listing at Amazon France suggests a Switch version of the upcoming Nier Replicant remaster may be set to release next year.
A remaster of the first game in the series, Nier Replicant ver.1.22474487139... has only been officially announced for PS4, Xbox One and Windows and is set to launch in April 2021. The release follows the success of Nier: Automata, a PlatinumGames-developed title that also launched across those three platforms.
This newly spotted Amazon listing allows buyers to pre-order a Switch version of the game, indicating that it will release for Nintendo's console on 23rd April 2021. This falls in line with the official window given for the other platforms.
Retail listings often give the game away with unannounced releases like this, so it's unsurprising to see that the listing has sparked some cautious excitement across the internet today. It's worth pointing out, however, that Amazon France has a pretty patchy record when it comes to game 'leaks'.
Earlier this year the site uploaded several mysterious Switch game listings before eventually removing them; back in 2014 it listed a non-existent ZombiU2 for Wii U; and it also incorrectly stated that several PlayStation exclusives would arrive on PC.
It's definitely not a dead cert at this stage, then, but it'll be worth keeping an eye out for more news on the remaster as we get closer to its launch.
Would you like to see Nier Replicant ver.1.22474487139... on Switch? Did they really have to go with that as the game's title? Tell us below in the comments.