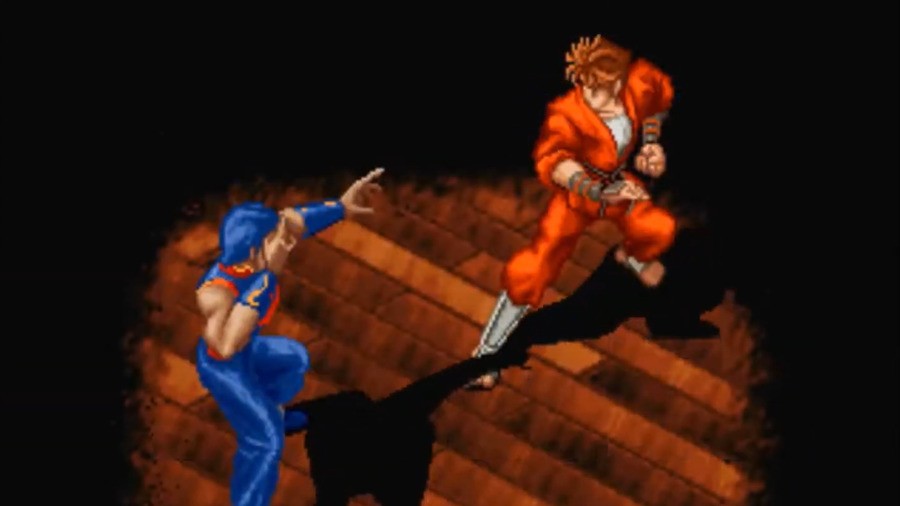 Brazillian publisher and developer QUByte Interactive recently broadcast its all-digital event, QUByte Connect 2020, showcasing 15+ games that are en route to the Nintendo Switch.
For your convenience, we've thrown them all into a single post. Enjoy!
Project Colonies: MARS 2120
Project Colonies: 2120 MARS is a 2.5D side-scrolling action-adventure video game, of the Metroidvania subgenre, in which players take control of Lt. Anna "Charlotte" Right, a member of an enhanced elite group of Space Marines, sent on a Mission to the first Human Colony on Mars after a distress signal has been received on Earth.
Inspired by the great hallmarks of the Metroidvania subgenre (such as Super Metroid, Castlevania: Symphony of the Night, Guacamelee!), players make use of their enhanced abilities to traverse the large interconnected world of the Colony while fighting fierce enemies and challenging bosses with both melee and long-range combat techniques.
171
171, an open-world action adventure game in the vein of Grand Theft Auto, is coming to consoles - including Xbox One Series X.

In partnership with developer Betagames Group, QUByte Interactive announced 171 is coming to PlayStation 4, Xbox One, Nintendo Switch and Microsoft's next generation console - Xbox Series X.

Set in the suburbs of a fictitious Brazilian community, 171 features typically Brazilian landscapes and multiple gameplay mechanics such as vehicle tuning,ranged and melee combats and open world exploration.
A cult-classic among the fans of Fighting Games, Breakers was released in 1996 for the Neo geo and Arcades, with its sequel, Breakers Revenge, following up two years later.

This collection will feature both of the original games and brand new content.
WarDogs Red's Return
The dystopian future of WarDogs: Red's Return is coming to PS4, Xbox One, Nintendo Switch and PC this year. A 2.5D Beat 'em Up inspired by the classics of the genre, WarDogs takes you on a journey to get rid of the gangs controlling the Suburbs and look cool while doing so
HTR+ Slot Car Simulation
HTR+ High Tech Racing is a Slot Car Racing Simulation, a virtual version of the classic toy of the 80´s and 90´s!
Final Fight, Double Dragon, Battletoads, Streets of Rage… What do all of these games have in common? They all represent the glory of the "beat 'em up" genre, a staple of gaming in the 80's and 90's. Developer QUByte Interactive took inspiration from all of the the unforgetable notes from that game style to proudly bring you "99Vidas".
Tinker Racers
Tinker Racers is not about reaching the finishing line at all. In this Survival Racing Party Game, the challenge is to stay in sight on chaotic miniature tracks. You want to be leading the race to be the camera target. Especially because everyone that leaves the camera dies!
The Crown Stones Mirrah
The Crown Stones: Mirrah is a dark fantasy metroidvania game focused on action-combat and challenging mechanics with pixel perfect graphics.
Super Hiking League
Join Nelson in the Super Hiking League! An evil wizard is making the mountains disappear in a plan to make the world perfectly flat! As a member of the Super Hiking League you will not let this happen. Compete in climbing matches against other Hikers to collect all magic gems and stop his plans!
Rift Adventure
Rift Adventure is a pixelart platform in a magical world full of adventures and with a functional tax system, it is up to the player, to walk beyond his own future as an adventurer, the future of the city's development. The player will choose to pay or evade taxes, and his decision to do so will completely change the city.
Knights Retreat
A chess game without any chess. Rearrange your troops to bring your best Knights back to your Kingdom in an abstract medieval world.
John the Zombie
In John, The Zombie you have the craziest zombie simulator ever to try delicious brains of all forms and tastes so you can test out this diet and prove its efficiency!
Hoarding Simulator
One of the best high-tech simulation ever created is here! you must collect some stuffs for you, that's it, gotta collect 'em all. a third person style with one goal, collect everything! you are in a pacific town but a lot of crazy events can be the most terrible experience ever!
FLATLAND Vol. 2
FLATLAND - Vol. 2 is a fast-paced hardcore platformer featuring hand-crafted levels and Lightning-fast respawns. Help Square in crossing the most dangerous part of Flatland: the flooded wells.
Savage Halloween
In Savage Halloween the world was get for mosters from beyond that have been trapped in the earth after a Halloween party, and now the decided make here their home.
Red Ronin
Red Ronin is a Tactical Turn Based Dash n Slash game where a bloodthirsty ronin and her companion bot searches for revenge.
STORY: After losing a loved one for a group called The Wind, Red embarks with her companion bot ISAAC in a non stop revenge journey to discover what happened to the only person she cared about.
Spooky Chase
Spooky Chase is certainly a challenging experience. This is due to the fact that all enemies are made by YOU. Creating a new challenge for 2D Platform games.
See anything you like? You can watch a full replay of QUByte Connect 2020 over on YouTube.
[source youtube.com]