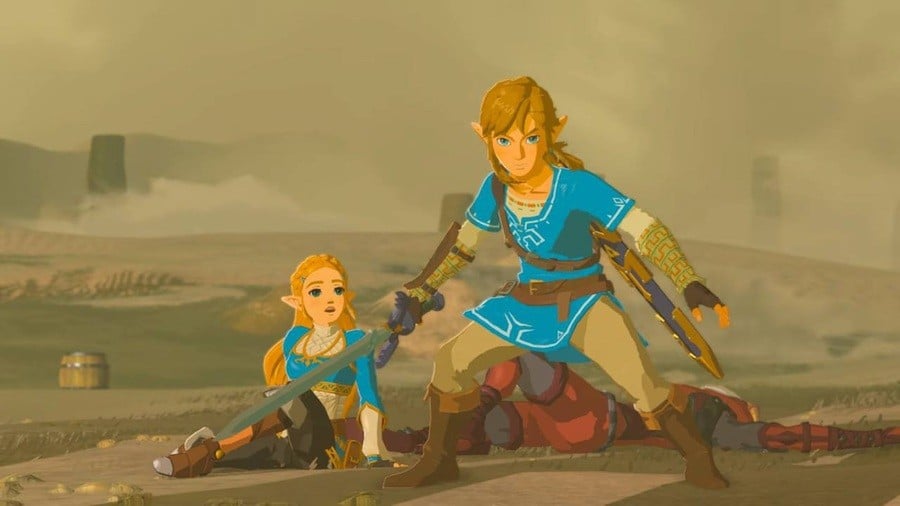 Another day, another glitch found in The Legend of Zelda: Breath of the Wild, and this one really messes things up in the wonderful hills of Hyrule.
A new way of performing a similar glitch that was previously patched out, this newly-found method requires a Hinox or a Stalnox, two of the biggest wandering enemies in the game. As shown in the video below (thanks, Gaming Reinvented), you'll need to take your chosen enemy to a waterfall and force it inside it. Eventually, after a bit of pushing, the enemy will pop out of existence and the glitch will be in full operation.
So what does the glitch actually do? Well, one of the most common issues that occurs sees Link behaving very strangely indeed. Expect him to start walking upside down, walking up walls, and performing plenty of other weird and wonderful stunts that you wouldn't usually expect from him.
Horses get stuck in trees, Wolf Link goes underground and sticks his feet through the grass, and other horses fly through the air like the majestic unicorn they always wanted to be. Take a close look at these shots.
Sometimes, Shrines just start spinning without a care in the world.
We'll leave you with our favourite result of this world-bending glitch. We won't explain what happens, just watch:
Powerful.
[source gamingreinvented.com]