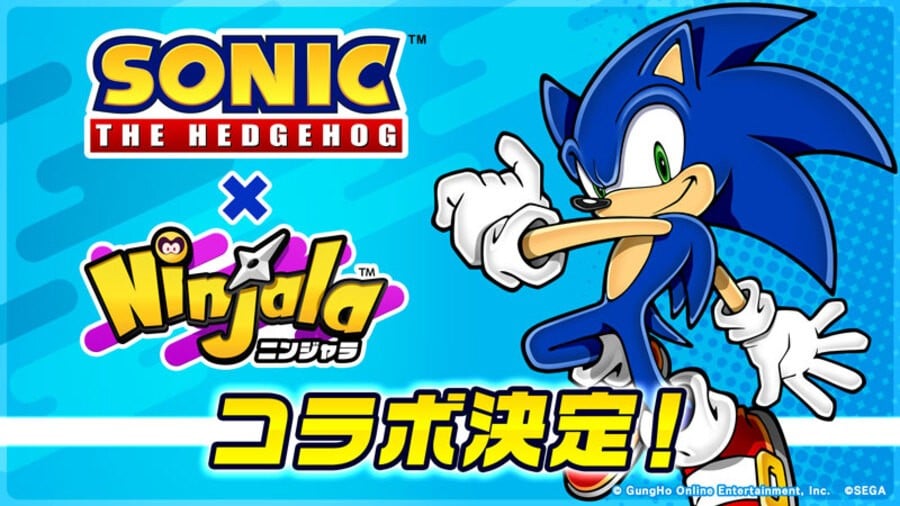 Back in April, before Ninjala had even properly launched on Nintendo Switch, dataminers got to work on the game's open beta release. Amongst a number of discoveries made was a potential upcoming collaboration with Sonic the Hedgehog, which we can now confirm to be true.
The game's developer and publisher GungHo Online Entertainment has officially announced the collab, posting about it on social media and also briefly discussing it in the latest Developer Diary video. The team stops short of explaining exactly how Sonic will integrate himself within Ninjala's bubblegum world, but we're sure we'll find out soon enough.
If the finer details found in the datamine turn out to be true, we should see a variety of cosmetic items inspired by Sonic's universe at the very least. Mentions of a Dr. Robotnik sticker, a Sonic sticker, Sonic shoes, and a number of masks were all discovered.
Excited to see the blue blur joining up with the Ninjala gang? Let us know how you hope the two worlds will combine with a comment below.
[source twitter.com]