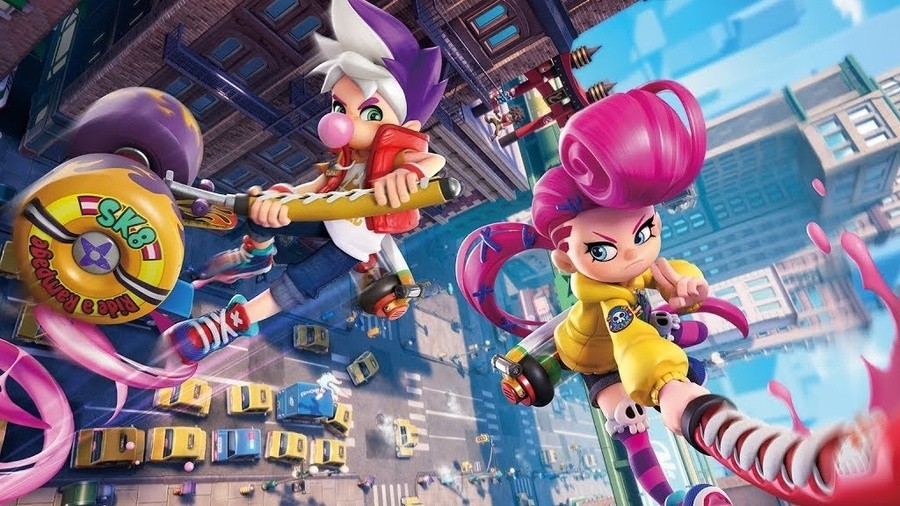 If you participated in the open beta of Ninjala this week, you might have noticed the bubblegum shooter's emphasis on fashion. You can dress up your character and customise their look. With this in mind, Switch dataminers LeanYoshi and OatmealDome have discovered evidence of a special collaborative event potentially coming to the game.
Assuming this is the real deal, there'll be cosmetic items such as masks, clothing, and even stickers on offer. Again, there's no guarantee, but if you're a Sonic the Hedgehog fan and it does happen, it might be one extra reason to check out this upcoming release out.
The same dataminers also found evidence of micro-transactions in the form of "Jala" currency and gacha mechanics (thanks, Nintendo Everything). This is not exactly a surprise, considering it's a free-to-play title.
– In-game currency purchasable via microtransactions called "Jala" and a "Ninjala Pass"
– There is a Gumball Machine (basically gacha) that gives you "special items"
– "Jala is valid for 150 days from the day of purchase"
– "Purchase Jala, exchange Jala for items, or purchase a Ninjala Pass"
– "Before buying Jala, be sure to get permission from your parents or buy it together!"
– Jala expiration after 150 days appears to be Japan only
– Gumball Machine: "10 items will be drawn, but special items will be included in the lineup of the 1st drawing only. You can only obtain one special item. Once you've obtained a special item, no special items will appear in subsequent drawings."
What do you think about all of this? Leave a comment down below.
[source gonintendo.com]