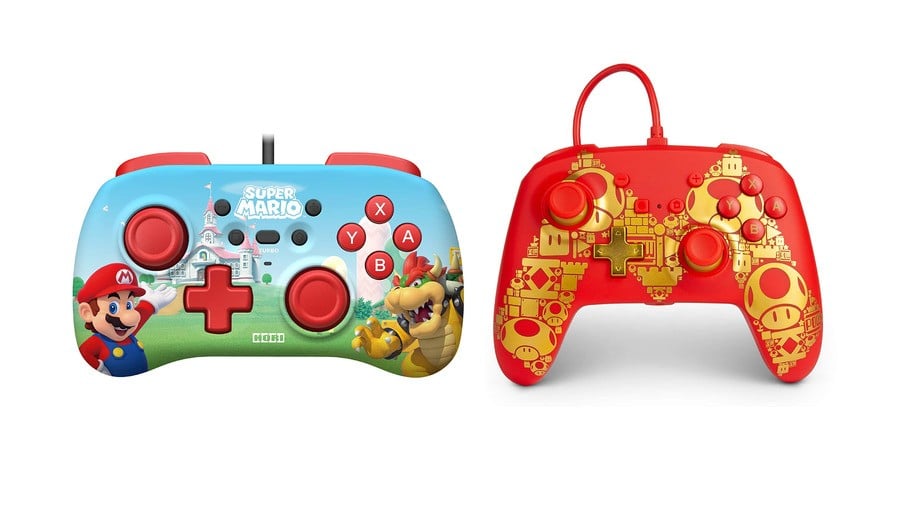 The Switch is receiving not one but two new officially licensed Mario themed controllers this September. The smaller pad is from HORI and the regular-sized one is from PowerA.
The Horipad Mini is designed for younger players with tiny hands. Despite its size, this mini pad comes with dual analog sticks, a D-Pad and all the other "essential" buttons you need to operate a Switch. It's built for plug-and-play compatibility and features a cable length of 9.8ft/ 3.0m (so there's no charging necessary) - although it excludes NFC, rumble and gyro.
It launches on 1st September for $24.99 USD, and pre-orders are now open.
Next up is an enhanced wired controller from PowerA. If you've already got one of these controllers, you'll know what to expect. It's designed for extended gaming sessions, comes with a 3.5mm audio jack, mappable buttons, and an ergonomic layout. The cable is detachable (for storage purposes) and the controller comes with a two-year limited warranty.
Pre-orders for this controller are live on Amazon. It'll also set you back $24.99 USD and will launch on 4th September.
Do you like the look of these controllers? Tell us down in the comments.