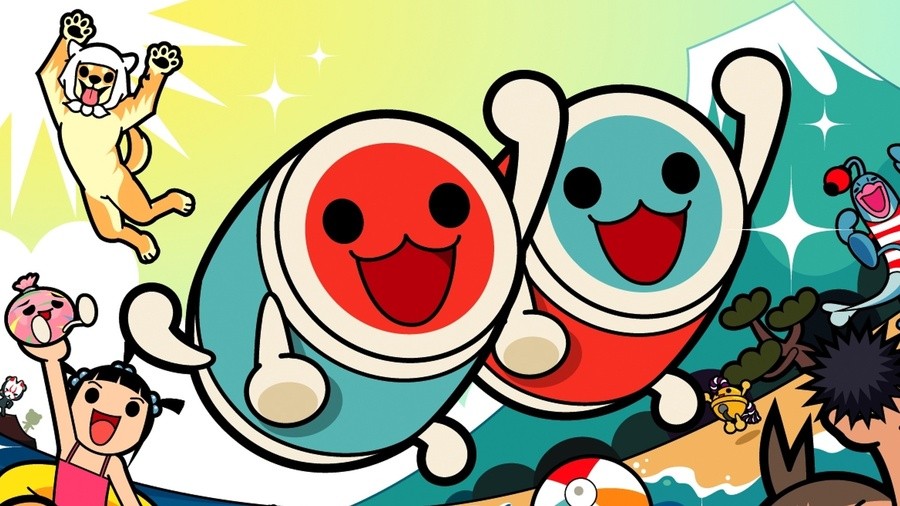 The rhythm music game Taiko no Tatsujin: Drum 'n' Fun is receiving an eSports tournament update on 19th August.
It adds a competitive online mode featuring the following difficulties: easy, normal, hard, and extreme. In round one, a song is randomly selected and the second round requires the player to perform their own "My Battle" song. A winner is then decided based on each competitor's total score.
The winner gets a gold medal and the runner-up receives a silver medal, In this mode, you'll also unlock icons and greetings to use when you play online. Players who lose can still spectate and send supportive hearts to liven up the on-screen action. There's new battle commentary from Master Bachio, too.
In Japan, Bandai Namco is also releasing new song DLC - there'll be an individual Pokémon track, a rock music pack, and vocaloid music pack (Vol. 5) featuring Hatsune Miku.
Individual (150 yen)

[Anime] "1-2-3" by After the Rain (Soraru x Mafumafu) (from Pokemon)

Rock Music Pack (400 yen)

[Pop] "Nonsense Bungaku" by Eve
[Pop] "Rocket Dive"
[Anime] "Phoenix" (from Haikyuu!! To the Top)

Vocaloid Music Pack Vol. 5 (500 yen)

[Vocaloid] "Otome Kaibou" by DECO*27 feat. Hatsune Miku
[Vocaloid] "Taiyoukei Disco" by NayutalieN feat. Hatsune Miku
[Vocaloid] "Alkali Rettousei" by Kairiki Bear feat. Hatsune Miku (from Sentou Setsuri Kaiseki System #Compass)
[Vocaloid] "Melt" by supercell feat. Hatsune Miku
[Vocaloid] "Coffee no Aji to" by Harunaba
Will you be returning to Taiko no Tatsujin: Drum 'n' Fun to try out this update next week? Leave a comment down below.
[source gematsu.com]