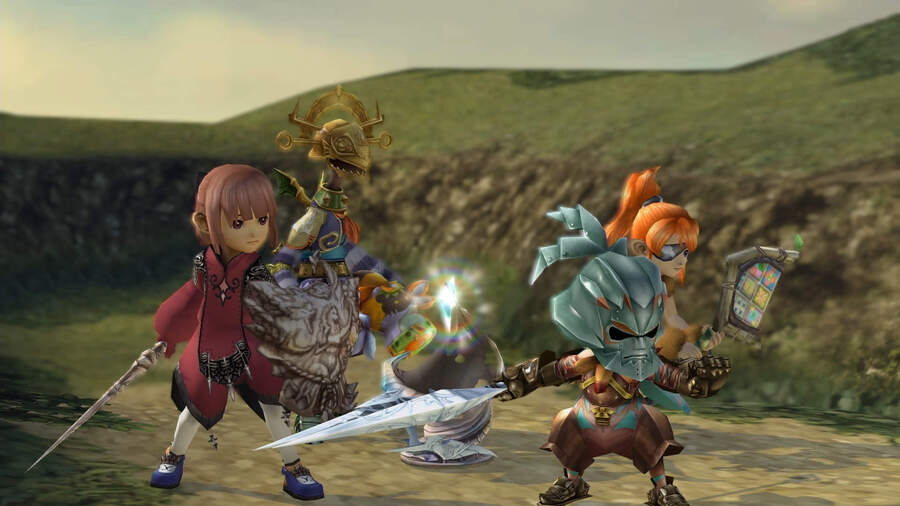 Oh dear, we've just found out Final Fantasy: Crystal Chronicles Remastered Edition won't support offline or local multiplayer.
Despite claims from the official PlayStation website last month that "couch co-op play" would be included in this next-gen remaster, Square Enix has now revealed that this new version will not feature this or local wireless play due to development reasons. It did not elaborate on this. Here's the official statement from Square Enix (via Robert Sephazon):
As you can probably imagine, this news hasn't gone down well on social media. In the original 2003 GameCube release, the multiplayer mode required users to connect to the console with Game Boy Advance, using a Gamecube - Game Boy Advance link cable.
It means you'll just have to resort to online play in the remaster. Keep in mind, the game contains cross-play and cross-save features with the PlayStation 4 and mobile versions. There's also a free Lite version being released - meaning you only need one full version of the game to play online in a party of four. Read more about this on the Square Enix website.
How do you feel about this? Will you still be adding Final Fantasy: Crystal Chronicles Remastered Edition to your collection when it launches this August? Tell us down below.
[source twitter.com]