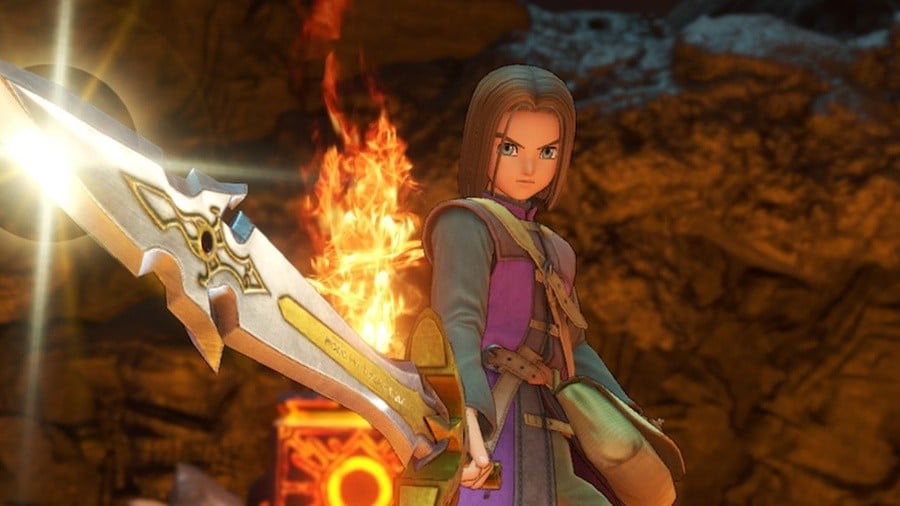 Yesterday, an hour before Microsoft hosted its Xbox Games Showcase, The Game Awards creator and host, Geoff Keighley, ran a special pre-show featuring some "additional world premieres" and exciting reveals.
Square Enix popped up a few times throughout this event. As you've already no doubt heard, it's bringing Balan Wonderworld to the Nintendo Switch next Spring, but apart from this, it also announced Dragon Quest XI S: Echoes of an Elusive Age - Definitive Edition would be released on the Xbox One, Windows PC, and PlayStation 4 on 4th December worldwide.
It means this enhanced version of the game is no longer technically exclusive to the Nintendo Switch. This lovely role-playing game - keep in mind - was made available on the Nintendo Switch in September 2019, so it will have experienced just over a year of exclusivity on Switch before rolling out on every other platform - including Microsoft's subscription service, Xbox Game Pass. You can read more about the port over on our sister site, Push Square.
This follows on from Square Enix releasing its other RPG, Octopath Traveler, exclusively on the Nintendo Switch in 2018, and just under a year later making it available on the PC and more recently on Google Stadia.
How do you feel about Dragon Quest XI S going to other platforms this December? Did you see this coming? Tell us below.
[source venturebeat.com]