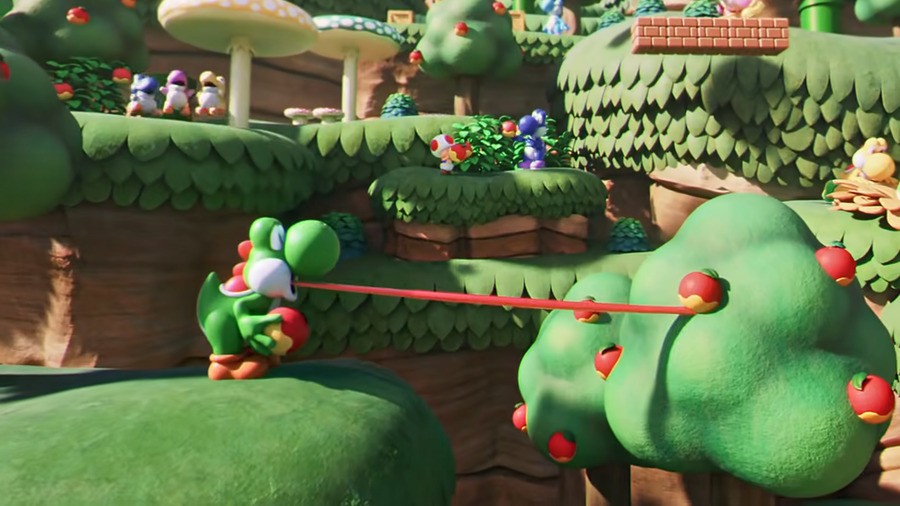 Super Nintendo World in Japan appears to be coming along nicely. Just last week, we got our first look at spinning coins, and now we've got an even more exciting tease of Mario's sidekick Yoshi.
The following clip has been uploaded by Twitter user @ywki_woo. It shows a life-size Yoshi model walking around a tree and then slowly zooms out until you see a flagpole. Update: Below this is a higher quality video that's been uploaded to YouTube.
As you can see, there's also a Thwomp, Goomba and Koopa Troopa on display along with some trademark Mario blocks. The whole park seems to be making good progress, so we can't wait to see more glimpses of it like this in the future.
If you'd like to view more, be sure to take a look at the aerial photographs and of the new shots from the ground that were shared earlier this month.
[source twitter.com]