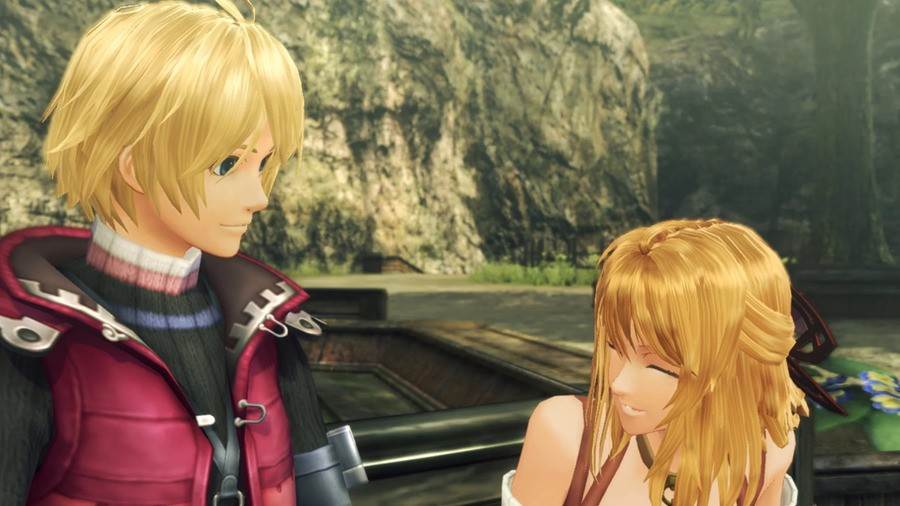 Another busy week has been and gone, this time bringing with it a new Animal Crossing datamine effort, a new (but minor) Switch update, and plenty of retailer listings that may well hint at some major unannounced Switch games.
Thankfully, then, it's finally time for us to catch a breather. Members of Team Nintendo Life have gathered together to discuss our weekend plans, and we'd love for you to join in via our poll and comment sections below. Enjoy!
Liam Doolan, news reporter
This weekend I'll be allocating most of my gaming time to Xenoblade Chronicles: Definitive Edition. I had the original Wii version but never got to spend enough time with it - like most JRPGs in my life - so this is a nice excuse to soak it all in once again. When I'm not playing that, I'll probably be in Animal Crossing: New Horizons making some Bells or button pressing to the beat in Hatsune Miku: Project DIVA Mega Mix. I was also looking forward to finally playing Shantae and the Seven Sirens, but now that it has been delayed in Europe and a few other regions, I guess I'll just have to wait until next weekend.

Austin Voigt, contributing writer
I'm a bit embarrassed by my weekend plans, to tell the truth... I may be starting Zelda: Breath of the Wild over again, people. Look, I live in Minneapolis and things are intense here right now. I think we're all just looking for a bit of an escape. I can't think of anywhere better than Hyrule. Plus, I'm dreaming about the sequel and we're likely not getting that for a while... so, there it is.
Ryan Craddock, news editor
For the last few weeks, I've been playing through Mario & Luigi: Superstar Saga on the Game Boy Advance, and I've made it all the way up to Bowser's Castle. Annoyingly - and I'd almost forgotten that this was a thing in older RPGs - I've reached a point right near the end where I simply cannot progress without doing an awful lot of grinding. There are far too many games to play these days, so sadly I'm going to have to give up even though I made it this far.
Interestingly, it's made me all the more grateful that other successful RPGs like Pokémon have since done away with this grinding and have become significantly easier to beat in recent years. I think I've finally reached an age where I'd rather games be easier so that I can actually complete the things, rather than have something that takes up 100 hours just for the sake of it.
To quote the inspirational words of Blink-182, 'Well I guess this is growing up'.
Gavin Lane, features editor
I'd like to sit down and finally blast through the last few stages of Streets of Rage 4 this weekend, but time has been tight when it comes to playing games over the last few weeks, especially with turnip trading taking up the small windows of opportunity I do get. I also picked up a bunch of free games yesterday, so rather than consigning them forever to the 'purchased-but-not-downloaded' pile, I'd like to open them up at least once. Then there's Mario Maker 2…
Gonçalo Lopes, contributing writer
Still playing Animal Crossing: New Horizons for some reason. Again the eShop offered great choices for the weekend: Minecraft Dungeons, Missile Command: Recharged, SEGA Ages Thunder Force AC (finally!), Synaptic Drive and the delightful Bug Fables: The Everlasting Sapling all getting some play time. Mortal Kombat 11 is back on the menu thanks to the huge amount of new DLC contents of Aftermath (sponsored by OCP). I did pick up the latest 2K offerings, but… I don't have the microSD cards to download the necessary extra data required to play them so I will just glance at them from afar.
My game of the week is unsurprisingly Xenoblade Chronicles: Definitive Edition. By now I'm sure you are all tired of hearing me talk about it, so… lets really feel it!
As always, thanks for reading! Make sure to leave a vote in the poll above and a comment below with your gaming choices over the next few days...