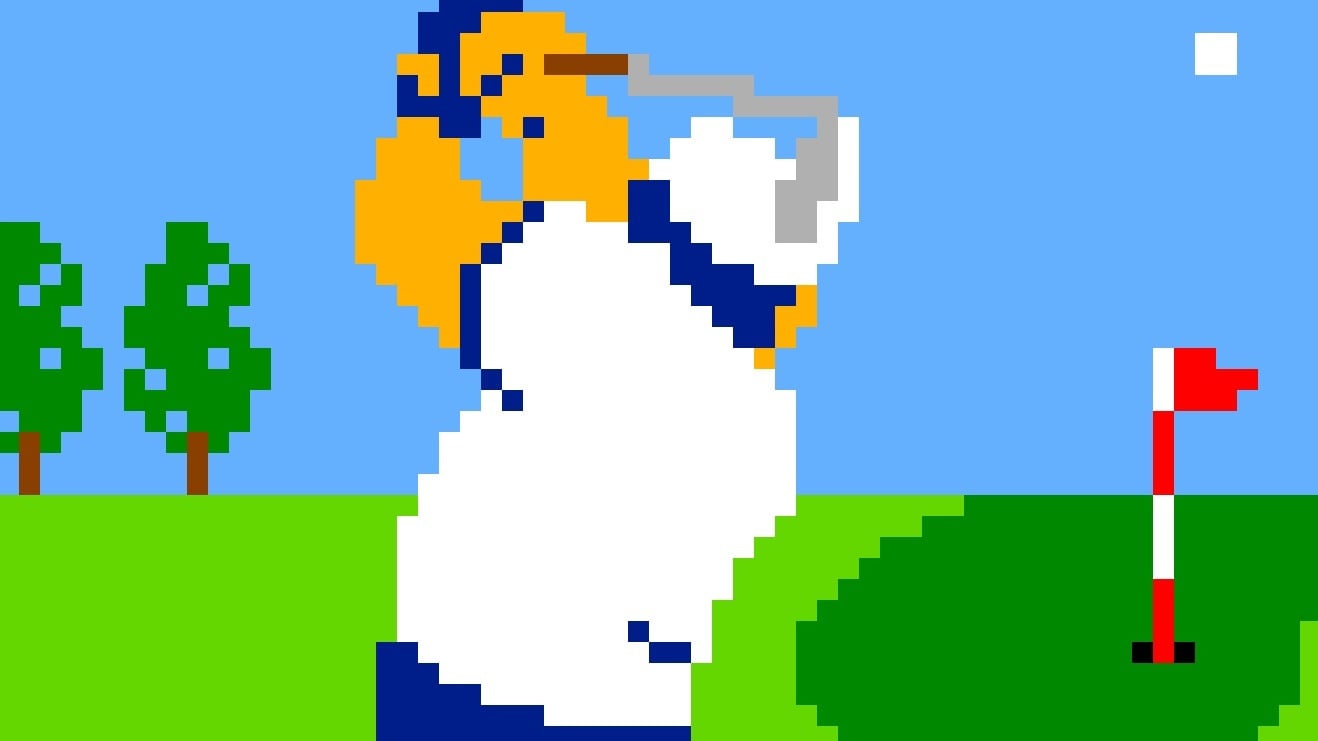 Just the other day, we heard how Clubhouse Games: 51 Worldwide Classics would include all of our favourite Mario characters as card decks, and now more Nintendo references have been discovered within this upcoming release.
The latest one is tied to the golf game, which allows you to take a break from the tables and have a swing. An eagle-eyed fan on Reddit has noticed this same game pays tribute to the original 1984 NES title, Golf. See for yourself, below (far left, far right):
If you're not sure what the course in the middle is, it's from the 2006 title, Wii Sports. The version within this title also paid tribute to Nintendo's classic green.
Keep in mind, golf is just one of 51 Worldwide Classics on offer in the new Clubhouse title. If you prefer experiences similar to this, there'll also be games like Bowling and Slot Cars. Clubhouse returns next month on 5th June.
What do you think of this neat little reference? Have you played the original Golf game on NES? Leave a comment down below.
[source reddit.com, via gonintendo.com]