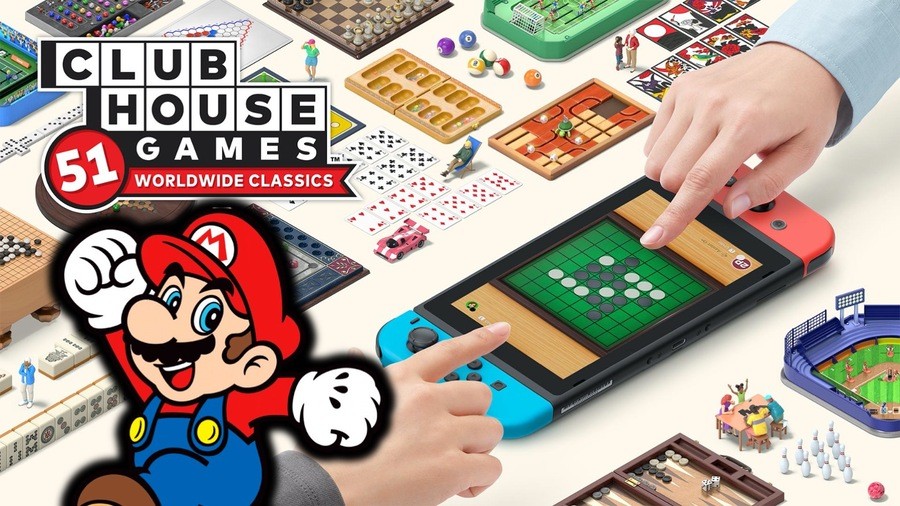 It might not be the next Zelda epic or Mario platforming masterpiece, but we're feeling pretty excited to get our hands on Clubhouse Games: 51 Worldwide Classics this summer. The original was great fun on Nintendo DS and we can't wait to get stuck into some multiplayer games with friends and family on Switch.
Now there's even more reason to be excited, though, as Nintendo has revealed that a number of Mario characters will be making an appearance in the game. You'll find them in special Mario-themed card decks in a number of games such as Texas Hold'em, Matching, and Speed.
As you can see, it appears that you'll have to unlock these special decks rather than be granted access to them straight away. We're sure it'll be worth the effort; anything becomes instantly more fun when Mario's face is plastered all over it, right?
Looking forward to this one? Tell us below.