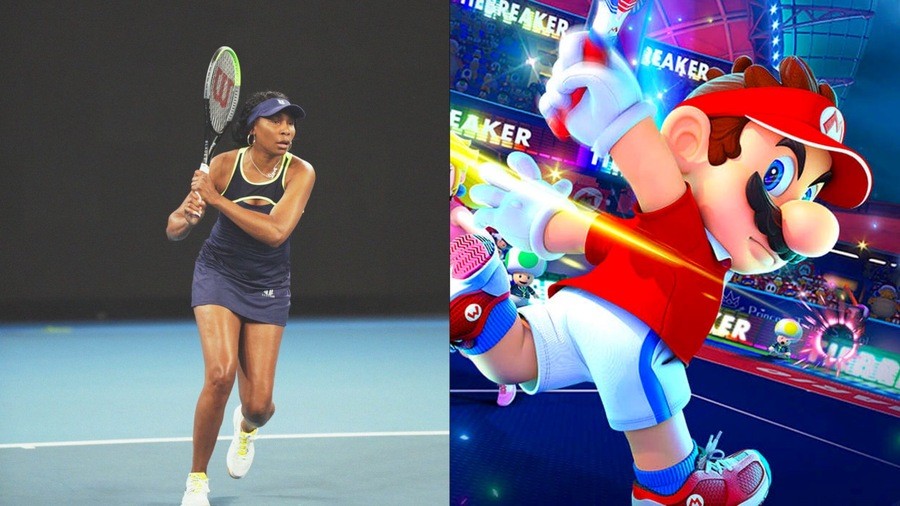 With real-life sports tournaments being put on hold all around the world at the moment, more and more professional organisations have been starting up video game tournaments in their place. Forget your licensed games like FIFA, though, because the next eSports replacement event will use none other than Mario Tennis Aces.
That's right, professional tennis stars like Serena and Venus Williams, Maria Sharapova, and Naomi Osaka will be ditching their usual surroundings for games full of ridiculous trick shots, breaking rackets, and even Waluigi. They'll be paired up with celebrities and will be competing for a $1 million prize that will be donated to a charity of the winner's choosing.
Here's the full line up:
Serena Williams & Gigi Hadid
Naomi Osaka & Hailey Bieber
Venus Williams & Deandre Hopkins
Maria Sharapova & Karlie Kloss
Kei Nishikori & Steve Aoki
Madison Keys & Seal
Taylor Fritz & Addison Rae
Kevin Anderson & Ryan Tannehill
It's set to be streamed on Facebook Gaming starting this Sunday, May 3rd at 4pm ET. Seeing professional tennis stars playing as Mario and the gang sounds pretty cool to us, so make sure to tune in if you're a tennis fan.
[source theverge.com]