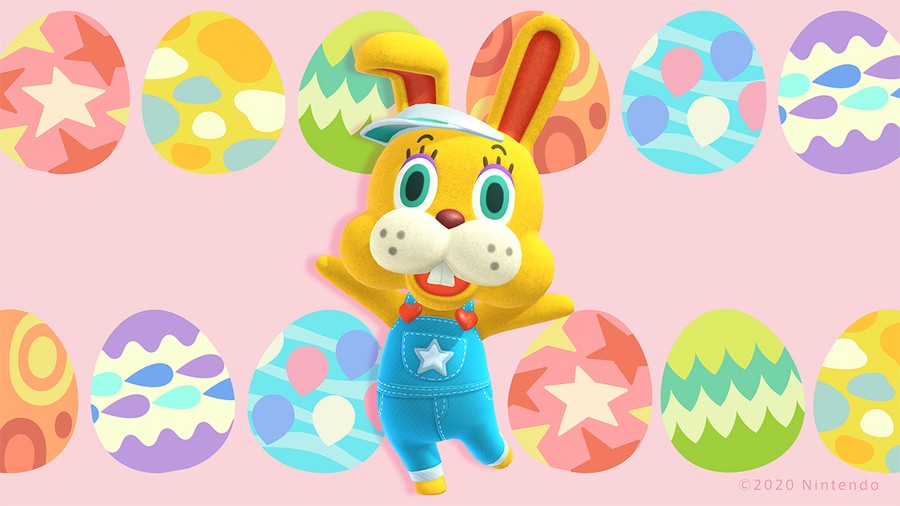 Today may well be a day full of elaborate - and really frustrating - April Fools' Day pranks, but it's also the day that brings us our very first seasonal event in Animal Crossing: New Horizons.
As shown in the recent Nintendo Direct Mini, Bunny Day kicks off today and will be live in-game right up until 12th April. To join in with all the fun, you'll need to make sure you've downloaded the latest game update available (simply hover over the game's icon on the Switch home screen and press '+' to check for updates) and that you have a Nintendo Account linked to your Switch user profile.
The event only comes around once per year, so you should probably make sure to squeeze in some game time over the next couple of weeks. We've already been exploring everything the event has to offer to provide you with a full guide including all the eggs, furniture, clothing, and more you can unlock. Make sure to check that out if you don't want to miss anything.
Will you be checking in to your island for some Bunny Day relaxation? Tell us below.