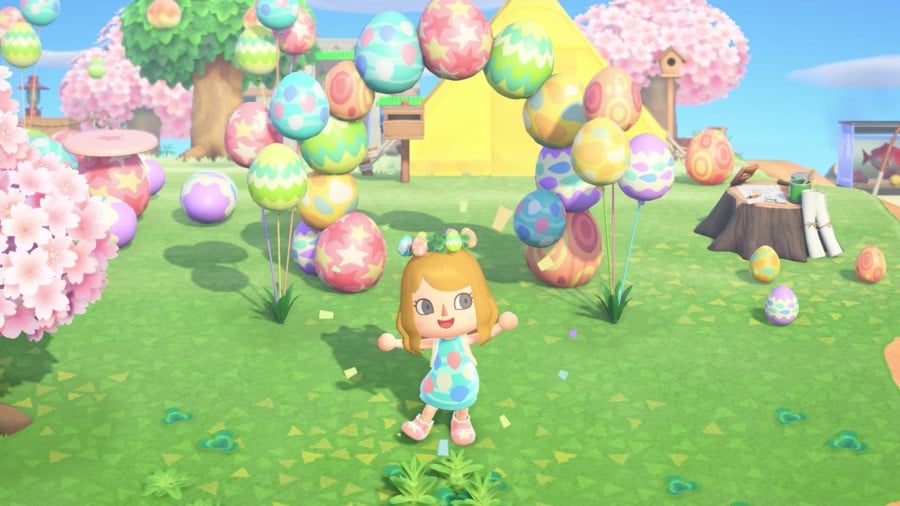 Today's Nintendo Direct Mini showed off plenty of new games coming to Switch, but it also gave us more information on content coming to Animal Crossing: New Horizons.
New footage in the presentation has given us a closer look at all of the fun we can expect to enjoy throughout the Bunny Day celebrations, which will be live in-game from 1st to 12th April (as long as you've installed the Version 1.1.0 update). As we already knew, Zipper will arrive on the island to kick things off, but there's plenty more going on.
You'll be able to dig for eggs, fish for eggs, and even craft with eggs, creating a whole bunch of limited-time items. This event will only happen once per year, so if you're liking the look of these Easter-themed goodies, you'll want to get involved.
The Direct also teased yet another update planned for the game. A new event celebrating Earth Day will be arriving in April; no specific date was given, but Earth Day takes place on 22nd April annually in the real world.
Looking forward to all of this new content? Let us know if you'll be diving in with a comment below.