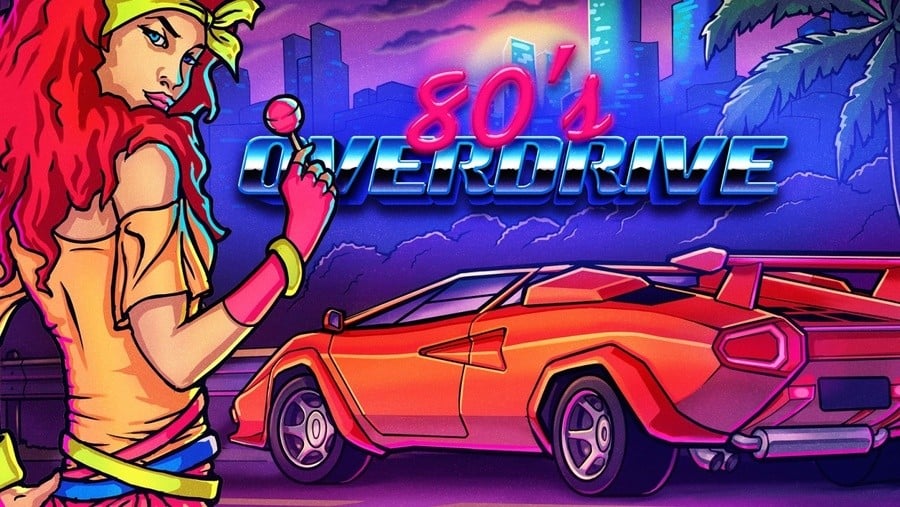 When we first started this site way back when, we never expected to find out about new games coming to Nintendo platforms via hastily-put-together images of everyday objects, yet here we are.
Insane Code, the development team behind arcade racer 80's Overdrive (their strange contraction, not ours), appears to have revealed that the game is making its way to Switch. The image below was posted to the studio's Facebook page, seemingly showing off a pot full of steam for Steam, a box of eggs for Xbox, and a light switch for Switch.
We thought this was a pretty solid racer when we reviewed it on 3DS a few years ago. Here's a snippet of what we said:
80's Overdrive really nails the presentation side of things with its eye-catching 2D visuals, superb 3D effect and pumping soundtrack. It also controls well and the Career Mode is challenging enough to keep you glued to your 3DS for quite some time. The Out Run-style Time Attack mode and the Level Editor extend the lifespan of this title further, but the occasionally cheap difficulty level has an annoying habit of ruining your race as well as your mood.
Would you be happy to see this one appear on Switch? Let us know if you tried it out on 3DS with a comment below.
[source facebook.com, via gonintendo.com]