Today is the 30th anniversary of the US release of Super Mario Bros. 3 for the NES! That's right, boomers - you're getting old. In honour of the occasion we're republishing this article originally posted as part of the 30th anniversary celebrations for the iconic Mario franchise as a whole. Enjoy, once again, the even hazier memories of Operations Director Darren Calvert... *wavy dream lines*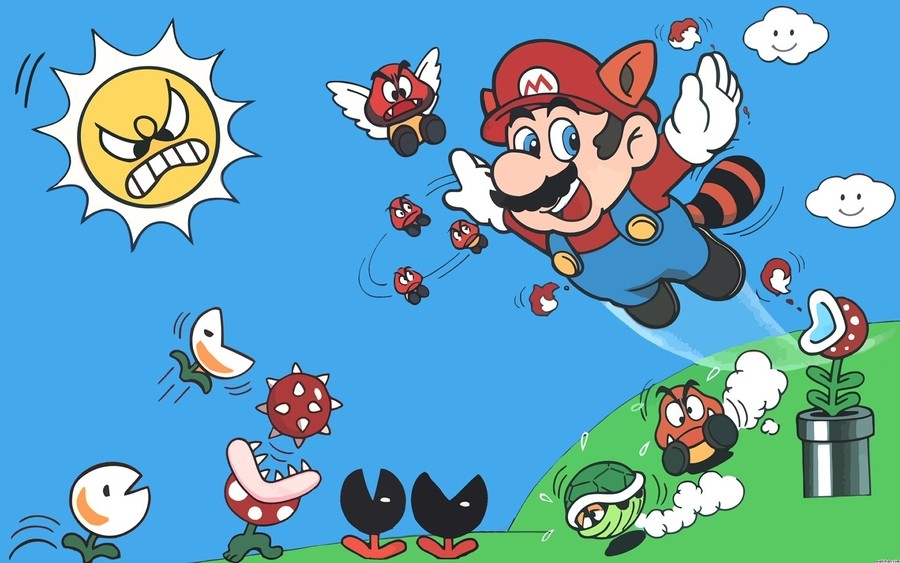 In my neck of the woods in the UK in the early '90s it was unusual to find anyone who owned a NES, such was the dominance of SEGA's Master System at the time. The NES was a mysterious machine, a rare delight to be enjoyed on the demo pods during visits to Boots the chemists.
Of course all that would change in the UK when Super Mario Bros. 3 landed in August 1991, a whole 3 years after its Japanese debut. The hype in Mean Machines magazine for this game was palpable and it landed an outstanding 98% score. Once me and my school chums had watched The Wizard on VHS we knew it was time to take the plunge and get a NES.
I remember buying an old battered NES for £40 from a schoolmate during the six week school holidays, in preparation, which strangely only came with a Burai Fighter cart. I played that for a while and also picked up some other fun Nintendo classics while I waited for the big day on 29th August 1991.
When I finally got Mario 3 all to myself I was hooked immediately. There was nothing like this on the Master System, as accomplished as Wonder Boy III: The Dragon's Trap was, it could no longer compete for my attention. I remember whiling away the remainder of the six week school Summer holiday mastering the levels of Mario 3, soaring to the skies in a raccoon suit, swimming around in a frog suit, stomping bad guys in Goomba's Shoe, finding warp whistles and mastering the technique which would allow me to lure Bowser into breaking the bricks which would seal his demise and allow me to save the princess.
I probably don't need to go into much more detail about what makes Super Mario Bros. 3 such a special game, if you've played it yourself you'll immediately know it was a defining moment in Nintendo's history and would sow the seeds for every Mario game which was to follow.
One of my fondest memories of that misspent Summer holiday was a really hot day where it was too stifling to stay indoors. I was so intent on completing Mario 3 that day I ran an extension cable out of my house into my back garden to power my TV and NES so I could enjoy playing the game outdoors instead of just buying a fan. You youngsters don't know how good you've got it being able to play these classic Mario games easily on your 3DS!
The magic of Super Mario Bros. 3 made me a lifelong fan of Mario games and Nintendo in general. I was first in line to buy a Super Nintendo with Super Mario World to experience more of Mario's adventures as soon as I possibly could. Super Mario All-Stars was a firm favourite on the SNES along with Super Mario Kart which did an amazing job of squeezing the colourful world of Super Mario World into a fun kart racing game.
Due to my fantastic parenting skills, my 7 year old daughter has become a bit of a Mario fan herself. She's mastered New Super Mario Bros. U and Super Mario 3D World, with a little bit of help from me as her sidekick. I'm really looking forward to spending time with her in September creating some fun Mario levels in Super Mario Maker and teaching her a bit about Mario history sneakily in the process. This seems like the perfect game to celebrate Mario's 30th anniversary.
By the way, my old NES console is still working even today, amazingly. When I left my hometown to go to university I gave my treasured NES to my best friend at school for safekeeping, who would later would pass it on to his kid brother. Whenever I visit I am told the NES is still alive and kicking and often gets brought out whenever the two brothers get together.