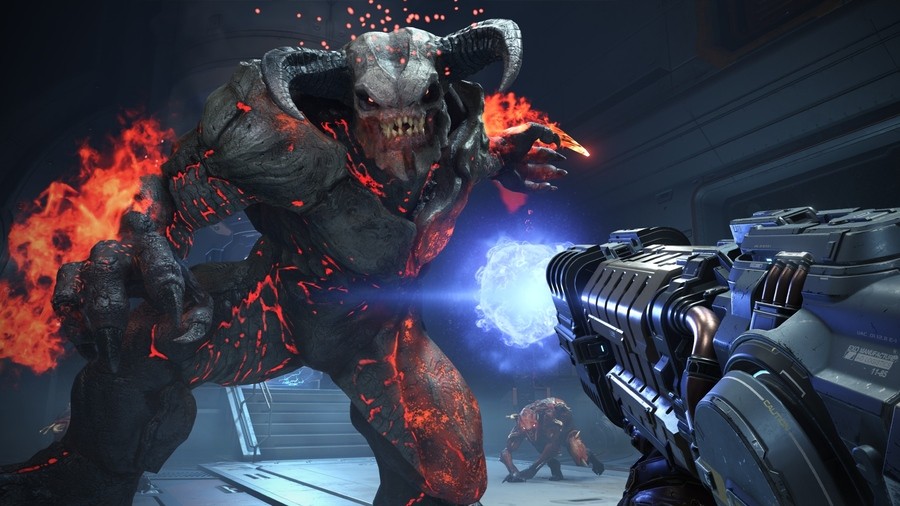 Updated - Wed 22nd Jan, 2020 03:30 GMT: DOOM has always been known for having multiple difficulty settings that will give even the most seasoned gamer a tough time. When DOOM Eternal is released, it'll continue this tradition. Shacknews recently went hands-on with a preview build of the game and spotted a "top-tier" Nightmare difficulty, which supposedly adds "roguelike" elements to the game. Most of all, you'll only get one life per run. So, if you die, it's a complete restart.
It sounds very similar to the Ultra-Nightmare mode in DOOM 2016, which resulted in permadeath and the player losing their save file the second they were killed in battle. According to Shacknews, the latest take on this mode will encourage players to compete against each other (a bit similar to games like Super Mario Maker 2 and Dark Souls) and allow you to also see how far other Doom Slayers got.
Are you looking forward to the arrival of this game? Comment down below.
[source shacknews.com]