Launching today on Nintendo Switch is Fishing: Barents Sea – Complete Edition, a fishing simulator featuring realistic environments, officially licensed equipment and plenty more besides.
The game offers a number of different types of fishing to master - such as longline fishing and net fishing - and you'll have to deal with real weather conditions like fog, wind, rain, snow and sun. You'll also be able to use officially licensed Scanmar equipment like door sensors and the TrawlEye to have complete control over your trawl, before upgrading your tools to help get the biggest catch possible.
It has you exploring an open world environment which recreates the landscapes of northern Norway. There, you'll look for the best fishing zones with the help of your sonar, radar and GPS and catch yourself the biggest profit. Here's some PR:
The Fishing: Barents Sea – Complete Edition includes the commercial fishing and ship simulation Fishing: Barents Sea which takes players to the area around the Norwegian town Hammerfest. Here they can make their dream of becoming the most successful fisherman around come true by using different ships and mastering various fishing techniques. Two DLCs which add further line and net fishing ships and the opportunity to go king crab fishing to the game as well as all content updates ever published are also part of the new edition. The Fishing: Barents Sea – Complete Edition is the first version ever of the game which is available on consoles.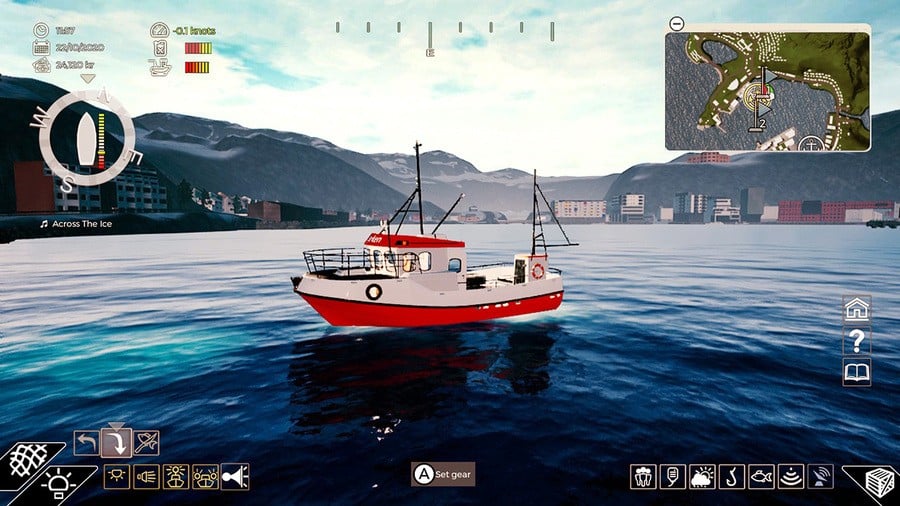 The game was also supposed to release today on PS4 and Xbox One, but those versions have been delayed slightly to this Friday. It will be available on the Switch eShop today as planned, however, with pricing set at 29.99€ / $29.99 / £25.99.

Are you a keen fishing fan? Will you be heading out to catch this one? Tell us below.