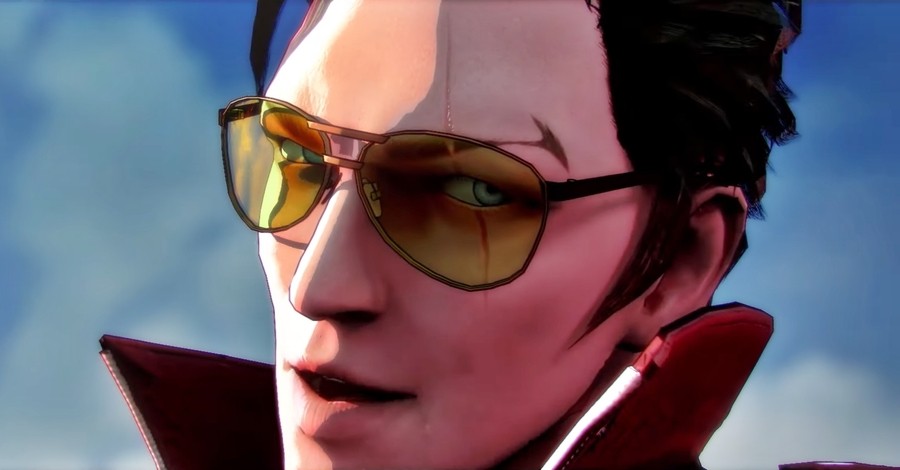 Update - Tue 17th Dec, 2019 04:00 GMT: According to tweets by the Grasshopper Twitter account, Studio Plumeau and Suda51, this matter has now been resolved. Studio Plumeau explained how the animation had "indeed" been purchased on Envato, and the user selling it was also selling assets made by other fx artists.
Here's the official notice from Suda51 and Grasshopper:
---
Original Story - Sat 14th Dec, 2019 11:00 GMT: A day after Grasshopper and Nintendo revealed a new trailer for No More Heroes 3, introducing the outer space baddie at the 2019 Game Awards, the same clip has come under fire for allegedly using an animation created by Studio Plumeau without its permission.
Studio Plumeau made this public over on the social media platform Twitter, with a side-by-side video comparison:
https://twitter.com/StudioPlumeau/status/1205542377282293760
The studio went onto state how it was a "hand drawn logo animation" created back in 2013, and "no library or assets from another source" were supposedly used. It's not the first time this has apparently happened to the studio, either.
A separate tweet, replying to this post, said the animation looked like "one of those 2D FX assets you'd download for After Effects" and provided a video upload dating back to December 2014, which was taken from the digital assets service Envato.
The same reply suggested reaching out to Envato to resolve the issue. In other words, the latest No More Heroes 3 trailer titled 'The Return' may not have necessarily got this animation from Studio Plumeua at all. Series creator Suda51 even 'liked' both of the tweets as well.
What are your thoughts about this? Comment below.
[source nintendoeverything.com]