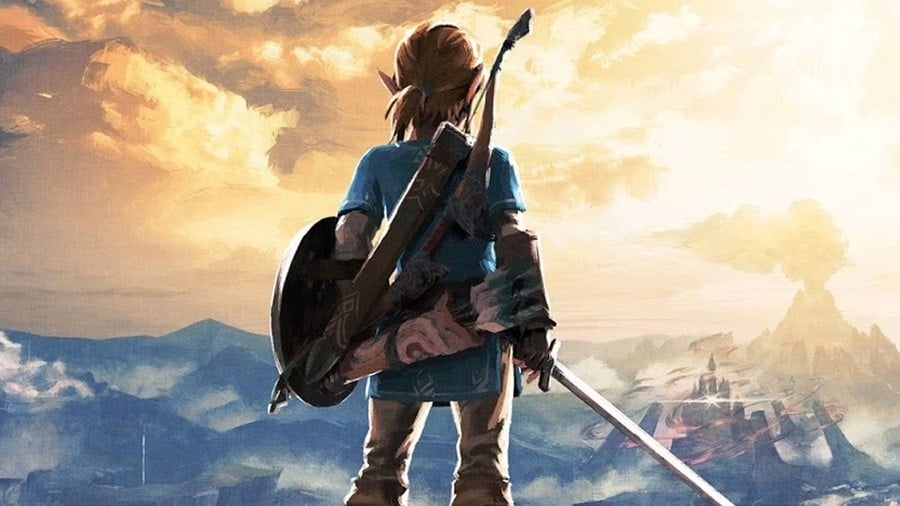 Well, what another crazy week we've had with Smash Ultimate's major update and the introduction of Terry Bogard, a pro Fortnite player being banned for life and even our first glimpse at Nintendo's Black Friday deals. Thankfully, it's now time to relax for a couple of days as we enjoy a weekend of gaming.
The Nintendo Life team have gathered to discuss our plans and we'd love for you to join in via our poll and comment sections below. Enjoy!

Gavin Lane, staff writer
With Christmas approaching, it's time to pull the belt in and resist purchasing every last video game I see. After last weekend, I'm still mopping up Korok seeds in The Legend of Zelda: Breath of the Wild. Nintendo seems unwilling to gift me a Korok 'suit' to help narrow down more precisely where the remaining seeds are hiding, so I've taken to combing the countryside systematically. Up and down. Up and down. Yes, I could use a map off the internet, but that would zap the fun and discovery out of it. Maybe I should buy one of those cloth ones I've read about – that would at least feel like less of a cheat.
Still, I'm very much enjoying galloping, gliding and generally gallivanting across the grassy glades. Good game, that.
Ollie Reynolds, reviewer
This weekend, I'll be continuing my ascent up the Last Resort hotel in Luigi's Mansion 3 - so far, I've been having an absolute blast with the game, and it's quite easily the best entry in the series. I'd love to have my own version of Gooigi in real life... I guess it'd be called Goollie, which quite frankly is amazing.

I'll also be jumping ship briefly to the PS4 to get cracking with Death Stranding - after reading the review the folks over at Push Square provided, I had to give it a go! Spending time traversing a wide expanse of land to simply deliver packages sounds oddly therapeutic, in a way... Minus the weird, invisible monsters, of course!
Gonçalo Lopes, contributing writer
By now you must have figured that DAEMON X MACHINA and Astral Chain have become a sort of inside joke, my very own video game 'Moby Dick', two games I desperately try to conclude with every passing weekend but repeatedly fail to do so either because of extra projects or newer releases. Adding to the pile-up is (at long last!) River City Girls along with yet another Kunio spin-off Stay Calm, Kobayashi-san!: A River City Ransom Story plus the already regular sessions of Xeno Crisis.
I'm cheating again with my game of the week this week because there are in fact sixteen of them. I don't know if it was full-blown middle age crisis or pure nostalgia but I had to pick up Capcom's Home Arcade. However, no one mentioned the thing weighs 8 kilos and according to my 3DS the distance between the retailer and home is roughly 20,000 steps. You have probably guessed how that went: some people are playing Death Stranding while I lived it. Very grateful for the results of 22 days at Ring Fit Adventure kicking in when they were most needed.
Ryan Craddock, staff writer
With less than a week to go until Pokémon Sword is finally in my hands, I'm making a conscious effort to avoid starting anything new (which means I've had to put Luigi's Mansion 3 on hold despite being stupidly excited to play it).
As such, I'll continue to shout at disobedient bouncy monkeys in Super Monkey Ball: Banana Blitz HD - which is surprisingly tricky at times - and also continue to shout at spikes, pits, bees, and myself as I fail to complete Yooka-Laylee and the Impossible Lair's Impossible Lair. Man, that thing's hard. I've made it to 75% of the way through, but it's incredibly challenging. Happy gaming!
Austin Voigt, contributing writer
This weekend, I'll honestly just be continuing to play Luigi's Mansion 3, because Halloween got too crazy, and I never got to finish it! Also I refuse to accept that Halloween season is over. That's it, that's all I'll be playing, everyone.
Which games are you playing this weekend? (435 votes)
The Legend of Zelda: Breath of the Wild

9%

Luigi's Mansion 3

27%

Daemon X Machina

1%

Astral Chain

6%

River City Girls

2%

Xeno Crisis

0%

Ring Fit Adventure

4%

Super Monkey Ball: Banana Blitz HD

2%

Yooka-Laylee and the Impossible Lair

4%

Something else (comment below)

44%
Please login to vote in this poll.
As always, thanks for reading! Make sure to leave a vote in the poll above and a comment below with your gaming choices over the next few days...