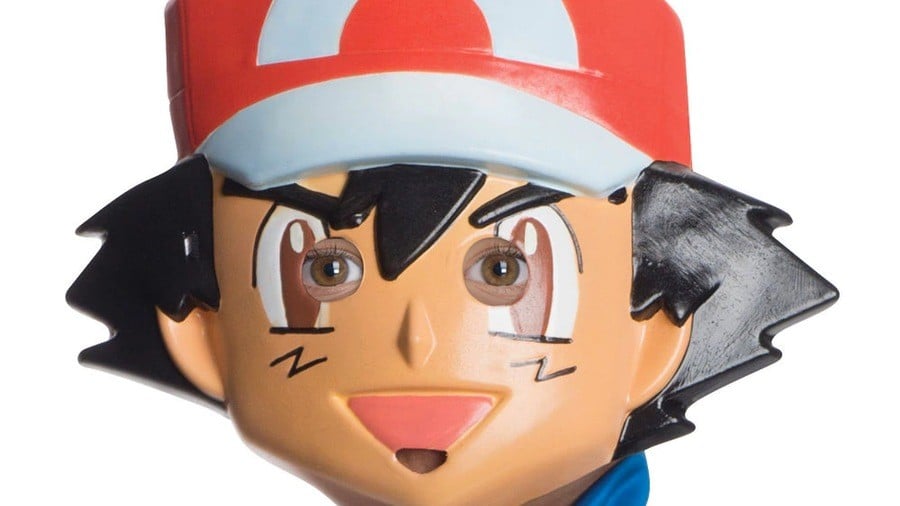 What is it with all of these unintentionally creepy costumes of popular children's characters? And how can anyone legitimately wear such a thing without shuddering every time they walk past a mirror?
Sadly, we might never find the answers to these questions, but we can give you a little more info on this horrific Pokémon costume. Made with the aim of allowing children to look just like their TV hero Ash Ketchum, the protagonist of Pokémon's anime series, the costume comes with a jumpsuit, gloves, and mask. The suit looks pretty good to be fair, and it certainly does look just like Ash from a distance, but we can't get over those eyes.
It hasn't been released specifically for Halloween, but it should've been.
It's actually not that easy to get your hands on at the moment - presumably because a bunch of good samaritans have been buying them all up to throw them safely into a fire pit, never to be seen again - but you might have some luck on Amazon. While searching for buying options, though, we came across some cracking user reviews across a number of sites:
"The mask isn't allowed at school, and he didn't want to wear it anyway."
"The mask is horrible. I tossed it and bought a standalone baseball cap with the same design from another amazon seller."
"My son liked the costume just fine, although I think he would have liked it a little better if it had come with a hat rather than the weird hard plastic mask."
We couldn't decide if this review was praising the product or subtly insulting it, but we feel better thinking it was probably the latter.
"Looks just like the picture!"
Wowzers.